Lost in the mix of "Superior TV" clips and our "Ten of the best" list, we bring a mixed gallery outside of what was exclusively posted on OUR FACEBOOK (which you should definitely check out if you haven't yet!
This gallery is from Hall A + B from BILSPORT PERFORMANCE AND CUSTOM MOTORSHOW 2012 and are taken by Christoffer Talvis. 
(Our own little stall which was mostly about having a place where members of the Superior Family had a place to sit and chill, not to mention two cars you should recognize by now…)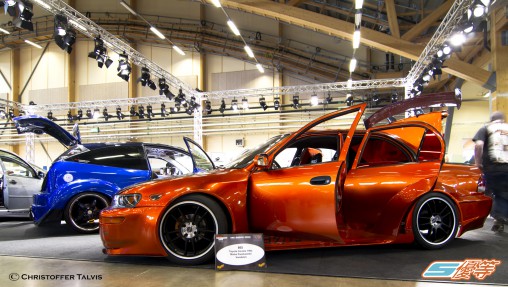 (Wild colors and even wilder wide-bodies show cars is the expos bread and butter. Not to everyones liking, but still adds flair to the event.)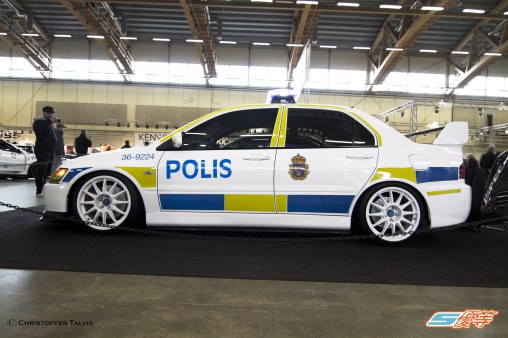 (Last year we saw Patrik Ljungs Volvo V70 V8 RWD car donning the Police livery, this year a Evo IX was doing the honors (!? saluting our long arm of the law…)
[nggallery id=420]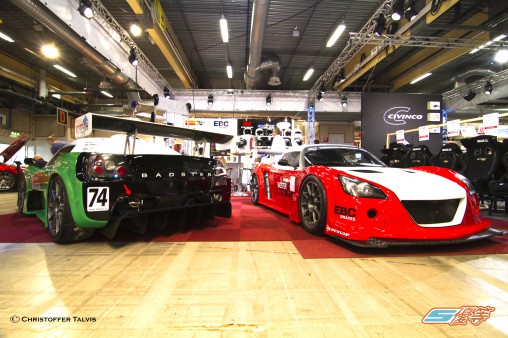 (The "B hall" must be our favorite with a direct approach to tuning & performance cars. These two Speedsters renamed "Badsters" look like they live up to their name any day at the track you want!)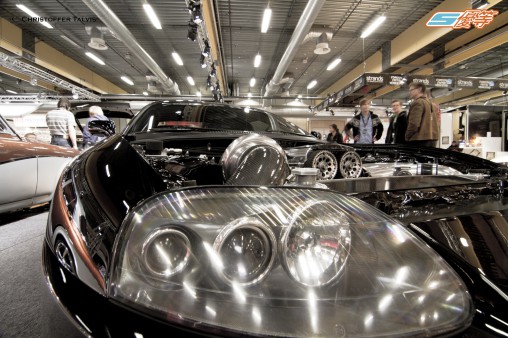 (Peter Björck and his 88mm Turbo rocking it in this shot. Anything else? Oh year, 1200+ RWHP is where its at.)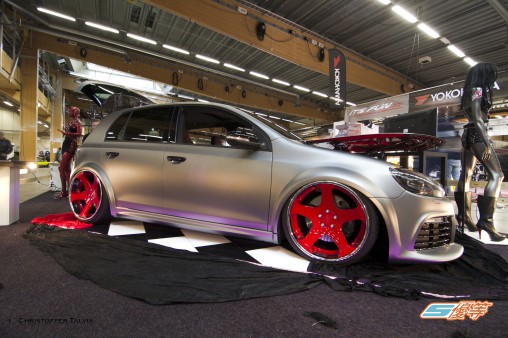 (Richard Klarbys VW Golf R on Rotiform wheels made #8 on our TEN OF THE BEST LIST from this expo. Well deserved!)
(Like we said, the B hall has a much wider array of the best "tuning-builds" and even some exotic that belongs to Mercedes styling guru "Lars K".)
[nggallery id=421]
Hope you enjoyed that, our coverage from this expo which is the definite starter of the season in Scandinavia will continue.
Also check out Mr. Talvis own "online mag" (free!) GREENLIGHT MAG to also se a issue telling more about the ELMIA 2012 EXPO coming soon!