The TEN OF THE BEST series is a classic "Top 10" list, but without formal rules. I state this, because this pick might surprise most of you car enthusiasts out there. #4  is all about subtleness.
Owner Markus Karlsson has had a history of sweet BMW builds before, and now he puts his paws on a pretty much brand new base in a BMW 5-series F10:
The fact he started on something as new as this is very uncommon in Sweden. We see it all the time in the big US of A, where its basically a big "bragging race" to do a "tune" of a as new car/model as possible. Not so much here.
While again its no guideline for us either, the SELECTED PHOTOGRAPHERS Rani Giliana and Martin Persson got very attached by the above fact. Maybe its because they were among the lucky who saw a "real" BMW M5 F10 when they covered THE FRANKFURT IAA 2011…?
The resemblance to the Münich top-model is impossible to miss, and a pack of "M-sports" parts make this car what it is- not to mention the 21″ ADV 1 5 2 TS wheels that crown Markus car: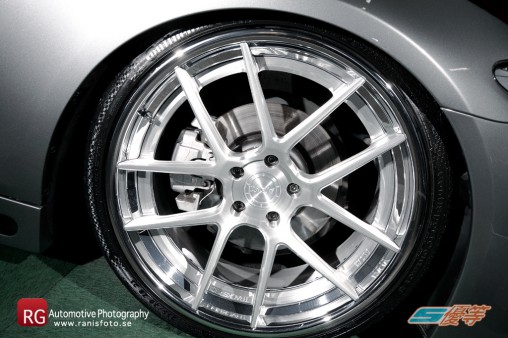 They are only temporary though, as 22″ Iforged CHA2 beauties are coming. Makes you wonder how us "mere mortals" and boring people can go on with normal sizes like 18″…?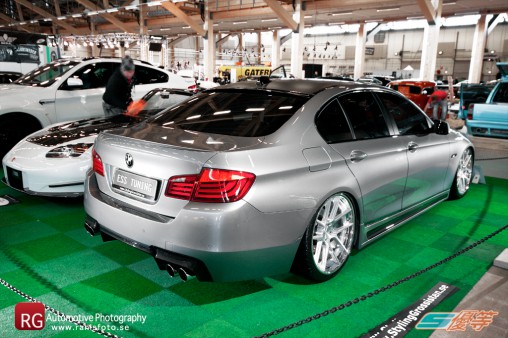 Again, this car will represent what less is more means and how much tasteful mods can equate to an awesome result as well.
We will happily accept if people think this car is too subtle, at least enjoy the pics and we promise more "fireworks" in the Top 3- Markus Karlssons BMW is for all those purists out there!
If you want to know more about Markus Karlsson and his previous builds, I advice you to visit his GARAGET PROFILE (CLICK!) where there is more info.
As usual, if you appreciate our work; check out OUR FACEBOOK plus click a quick "Like" for RANI GILIANA and also MARTIN PERSSONS personal pages. Thanks in advance!