Fresh out of factory, the two new stars of the tuning industry are Toyota GT86 and Subaru BRZ. There was no time wasted as we already saw some examples of accesiories being ready for the big market on display at Tokyo Auto Salon 2012.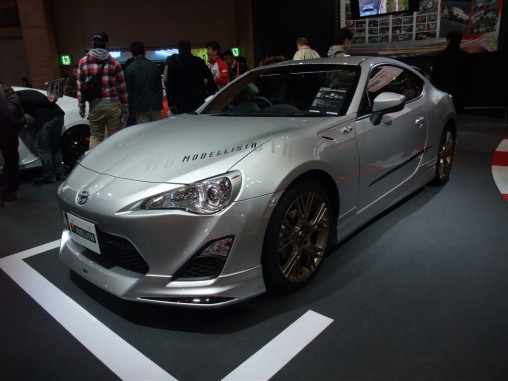 A lot of effort has been put into not just making these two rear-wheel drive cars the most fun you can have with a modern (affordable) sportscar; the whole strategy of "re-inventing" the tuning-industry is also more then just an understatement.
That means that we will se plenty of bodykits, bolt-on performance parts and such to both the models. Naturally, everyone will jump on the band-wagon and some will probably indeed find new life to their businesses while others will fail and miss out:
Winning: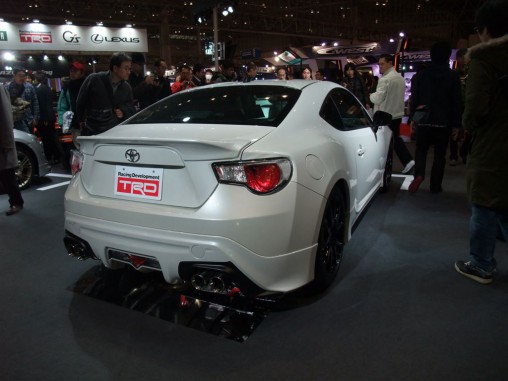 Failing: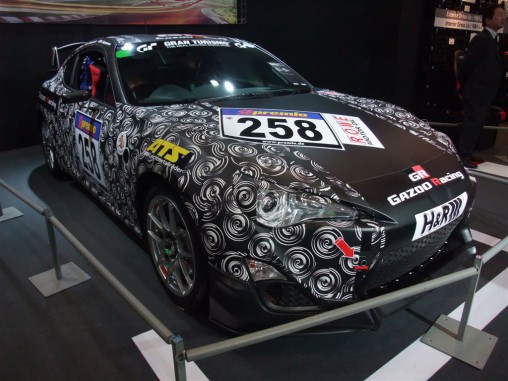 Some other big news which Seiji @ REVOLT-IS who is our partner on location at the expo; was that HKS are returning to the D1 circus with a Toyota GT86 driven by no other then "Nob" Taniguchi.
Surely makes up for the loss the series suffered when Ken Gushi left for Formula Drift to drive the very same car. How do you like the livery of the HKS car, basically the same as most of their democars in the 90's:
Video of exhibition:
Pretty raw stuff, but gotto see and hear a lot more in quality material before we pass judgement of this car. One thing is for sure, everyone that has test-driven one have been raving about how fun it is to drive- just have to hope the pricetag will be easy to swallow…!
[nggallery id=408]
Got a lot more coming from the Tokyo Auto Salon as Shiji @ REVOLT-IS continues to run around trying to snap the very best cars. Be sure to check out their FACEBOOK, click the banner below to go there!
We'll try and get another mixed gallery out during the day. In the meantime "Like" OUR FACEBOOK to see a lot of random pics popping up throughout this sunday!