We're going to keep it straightforward to you, as the amount of photos coming in from our friend Seiji @ REVOLT-IS from the ongoing Tokyo Auto Salon 2012 are piling up! Here is Part III of the mixed pics, you can find the rest of them HERE and make sure yo
check our FACEBOOK GROUP for even more info. But first some personal favorites from the bunch, we've always had a soft spot for proper performance; and that usually means lots of horsepower and no compromises in the aero/exterier. A perfect example, in fact one of the frontrunners of Time Attack in Japan; is The Scorch Nissan Silvia S15: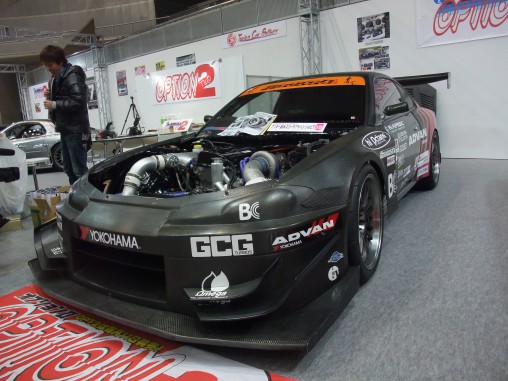 This car needs no further explanation, its 800HP+ SR20DET engine and the "no hostages taken" bodywork in all carbon explains very well why we all love the highly tuned JDM-scene so much. In fact, I might go so far as say that there is something about these Time Attack builds that a "real" race car can't mimic…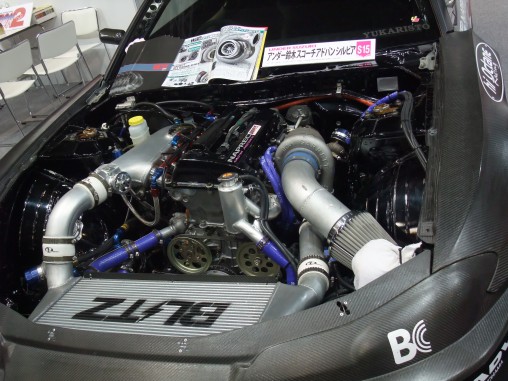 There is a vid somewhere of this monster doing warm-up laps and blowing a rod-bearing. But its impressive how it manages to haul ass even though he was probably not pushing it at half the available boost. Another car I would think will be pretty insane is this turbo compound (two turbines, one charging the other) Nissan Skyline thats also been getting some attention. With out experience, its always twice as hard to get proper tuning when using two turbines- but the idea seems very logical at least. Lets hope they will work it out and get efficient power too: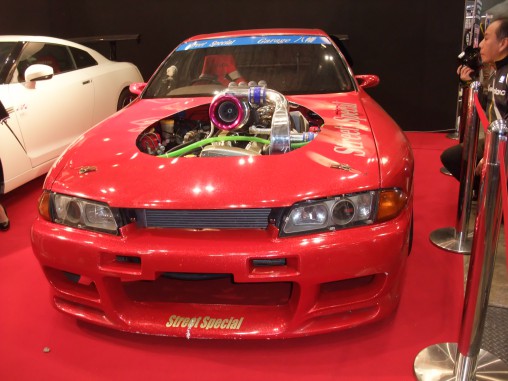 Also good to see and important underlining is that old school will never die in Japan. They are extremely proud of their heritage, and now that the western world realized there are some die-hard classics that stayed within the Japanese borders mostly- we might see a lot of crazy stuff popping up the next few years!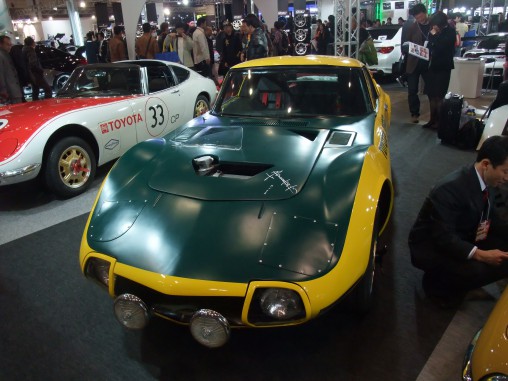 This Toyota 2000GT in full race livery (as they were built for) is a bit of a holy graal and would cost a sweet 20 000 000 yen at least for a decent example, but its free dreaming about one… [nggallery id=409] No need taking the foot of the gas-pedal yet, got a few more galleries coming up from REVOLT-IS; and at the FACEBOOK even some quick videos. Domo arigato! Thanks for visiting!