The new Nissan GT-R (sadly, no longer called Skyline even in Japan) has been the adrenaline jolt the tuning-industry needed for a while. Thats pretty obvious, so equally predictable we have a plethora of them exhibited at the Tokyo Auto Salon 2012.
While the basics for tuning this fantastic and borderlinge boringly fast machine are out there; there is a game-changer on the field right now when it comes to exterior tuning- BENSOPRA.COM!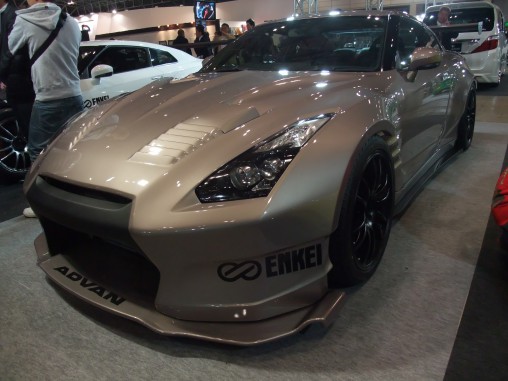 We already showed you a picture of GReddys own GT-R having a kit from this company, but the talk of the town was that there were supposed to be three of them on location. Well, here you have the third one: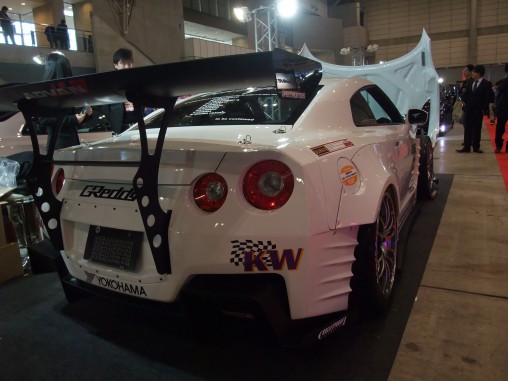 As you can see, this is all about business and the way they do it- is by an abundance of performance. It will be an interesting season indeed at the different Time Attack events going down in Japan.
If Iam not mistaken there is nowdays even a Nissan GT-R only event; and that my friends surely has legen-dary written all over it…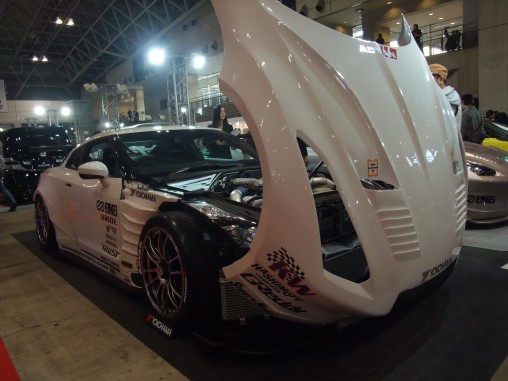 But there is still love left for the BNR34 generation, actually the final true "godzilla" as they've left the Skyline name for good (?). This below car is from Garage: Defend who have always been good at doing really mad aero for all generations of the legend: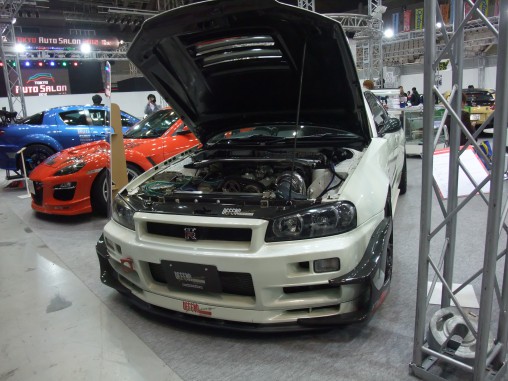 Looking at the turbine shining brightly under that bonnet, I still believe it would give plenty of even highly tuned Nissan GT-R's a run for their money. As a good example, our own BNR34 democar almost beat a P800 powered one in a Time Attack a while back:

JDM Face-Off Time Attack 2010 @ Mantorp Park from Superior Media on Vimeo.
But a lot has changed since then, and even the factory ones are scarily fast. Definately a dream car for anyone, and seeing the creme de la creme of them here at the Auto Salon does nothing to decrease the amount of daydreaming about owning one!
[nggallery id=407]
Another special "Thank you" to our man on location; Mr. Seiji Ishikawa and his group REVOLT-IS.
Follow us ON FACEBOOK for more pics being randomly posted during the day. Got a gallery of Toyota 86 / Subaru BRZ coming later tonight as well!