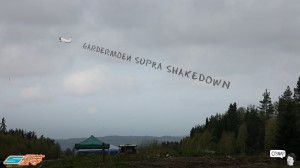 This is a first in many regards. Starting with the guy featured in the movie, Formula Drift Pro-drifter Kenneth "Kenny" Moen brings out his Norwegian ride for a "shakedown" at Gardermoen airstrip.
And as you could probably guess, this is not our stock average Toyota Supra, it actually has well over 700+HP to make those wheels burn tires more then ever before.
We did this as a part of a voyage to Norway to meet up with some GATEBIL profiles we really appreciate, and we intend to cover a little extra this season. Lets watch the clip already!

And who are "we" you might ask? Well, let me introduce Daniel "O'SNAP" Hovdahl who is one of our best signings (if they ever exist in automotive social media?) yet  for us with his extremely promising skills filming, editing and generally being a multiverse media maker.
We also added Henrik Oulie (FB-PAGE HERE) to the mix as a SUPERIOR SELECTED prospect, and he already showed his worth adding some of the material from this improvised session with Kenny.
Welcome aboard to the both of you, or actually three of you as we go into another gear in our adventures around the Scandinavian auto enthusiast scene…