Today we bring you more in the aftermath of the ELMIA 2012 EXPO which we are far from done with.
We at Superior are proud to say that quality over quantity is something we are able to live up to on many occasions, and this some Stance/Lifestyle community OIJ OIJ SOCIETY truly made our job easy to maintain that principle.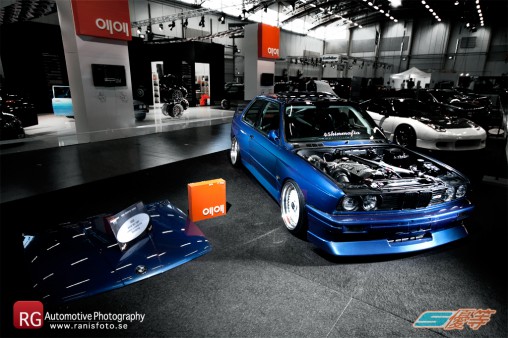 They had two head and shoulders above the best stand (ever?) at the expo, and can be very proud of themselves for the result.
Something worth to also credit, is that the organizers of the expo = BILSPORT MAGAZINE finally gave a growing trend a shot at glory and look what happened:
We hope this is a breakthrough, and they will continue to hand out confidence in creative & driven groups to create stand-out things like these on Scandinavias by far biggest and most historic auto expo!
Therefor, instead of leading you by clichés and explaining things that are obvious looking at the pics- we simple present you the gallery and let you enjoy it:
[nggallery id=426]
If you think this is what we should devote our energy from, and you also feel the pics by RANI GILIANA AUTOMOTIVE PHOTOGRAPHY excels- don't be shy to comment below about it!
Also support OUR FACEBOOK where we often drop teasers for our SUPERIOR SELECTED galleries. Thanks!