Here comes a serious SUPERIOR SELECTED gallery from FRANKFURT IAA MOTORSHOW  2011 filled with Italian passion as strong as a cup of ristoretto: Automobili Lamborghini and all the raw energy they brought to the expo!
Going over all the things we loved at the expo makes it hard to keep all descriptions on a relative balanced level, but let me just explain that this stall truly was one of the showstoppers at the expo. Make sure you also watch the "100 seconds of…" videoclip we did of their stall.
Extremely happy about that one so go watch it, but now lets see how Martin BILBILDER.SE Persson with free acces did his best to show why we are still in ecstasy talking about this part of our Frankfurt visit…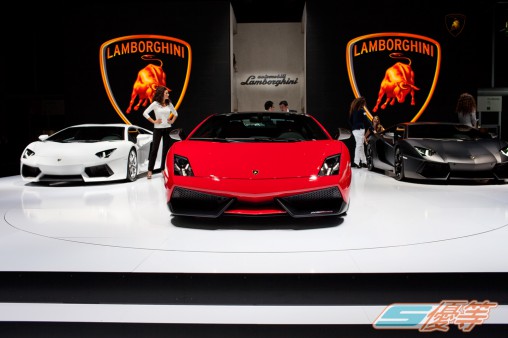 (Lets try and put this angle of the photo into perspective, and think about how many other journalists at this moment were watching Martins behind being in the way of that one perfect shot. The timing of this photo is superb, seeing the two large monitors had all sorts of crazy video going on apart from the wild bull logo…)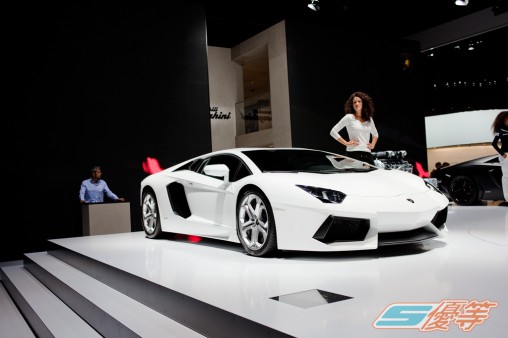 (Seeing two such contrasting colours on the Aventadors was very pleasant for the eyes. I know the typical choice would be the matte black one, but the white would not be totally crossed from the list as a complement if it was just  matter about Monopoly money. Where do you place your heart, white or black?)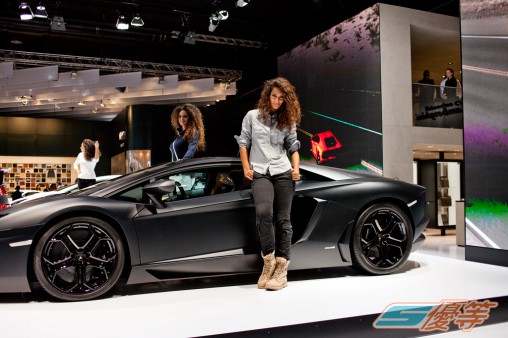 (And here is the black Aventador with its devilish temporary owner (?). We played a little game of "car or …?" and eventhough Christian Bale will drive this in the new Batman movie the choice was certainly not clear for all of the members in the Superior Team on location in Frankfurt…)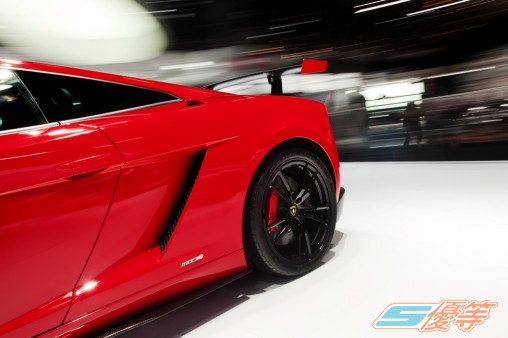 (*Obvious tagline* of that Lamborghini surely had our world spinning around. Funny thing is that among over 30 different clips me and Martin shot over two days, there was only one place which had us "starstruck" enough to forget to put on the microphone the first time around. Ouch! Luckily the Italian gentleman just had a quick laugh about it an gave us acces to the stage one more time to shoot THE CLIP again.)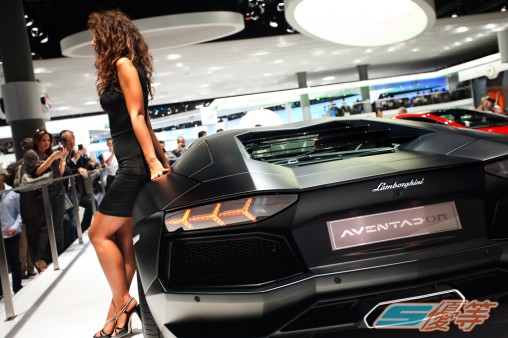 (And one from the rear of the Aventador giving you all you need about them. There was talks about Lambo bringing their "Sesto elemento" car again just to make it official that they are going into production, but instead we were presented with…)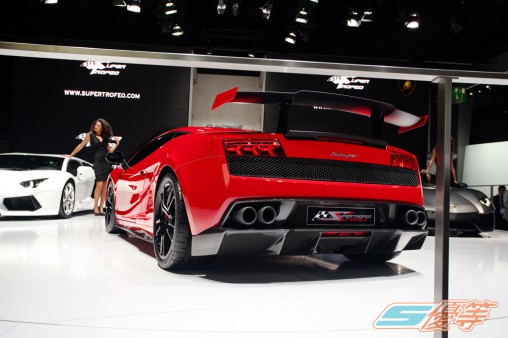 (…The Gallardo SuperTrofeo Stradale, which is the highest specified yet to come from them- very close to a racecar for the street. Rumors have it that they have done some tuning of the firing sequence on each cylinder, just to give it an even more unique sound in the exhaust. Not that a factory Gallardo is really that bad either…?)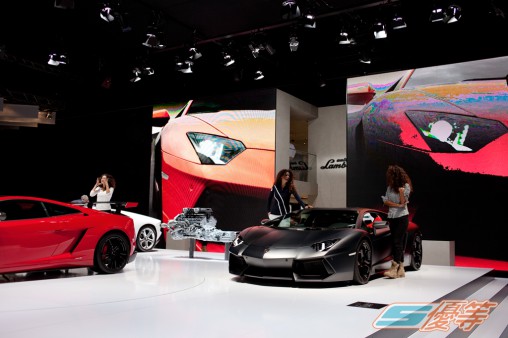 (A rare (?) shot of the Lamborghini grid girls in a bit more casual outfits then usual, and in a very playful mood. These ladies were rightfully semi-worshipped at the expo, and several extra stops at their stall were made just to put a new smile on any tired mans face again. Martin also commented that they did take a flight home to Rome just opposite of their gate, so you normal visitors wont see them there sadly.)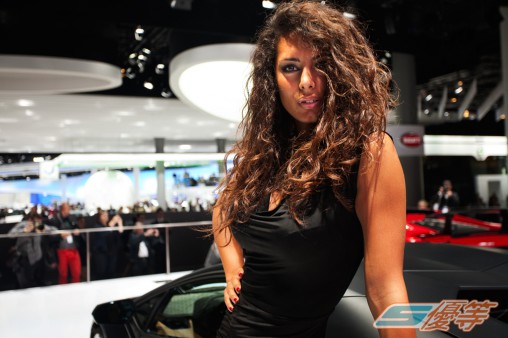 (……………….!)
[nggallery id=359]
If thats not a treat for you to end this long week, then you got incredibly high standards! If your lucky enough, you will use this as a boost for that monday morning soon coming up as well. Gotto say just the amount of memories Lamborghinis stall gave us made the trip worth it. But then we got a dozen more almost as good stalls to report from. So, the journey has just began here in the Superior-blog.
Now dont forget to add us to Facebook (OUR PAGE and MARTINS as well) and if you seriously don't want to miss out on all the "100 secs of…" clips coming; add THIS LINK as well.
Been a crazy week, which no matter how many fun things we've endured has taken its toll on us. But a grande amount of blogging will fix all that. 🙂