It was time again to venture and see how far the Swedish Drifting scene has gone, with a highly staked (50 000:- SEK) BILSPORT Action Meet – or more in detail the Dotz Drifting Challenge! We were just a few weeks ago at a state of the art facility at TIERP ARENA and watched some decent runs but a damn tight ship in execution; and here the roles would be a bit reversed. Lets start with qualifiers! – – – – – Qualifiers: In what might have been the longest and most restless stage of the day, I took a seat in the audience stand and watched as 20 something cars tried to be one of the 16 that progressed.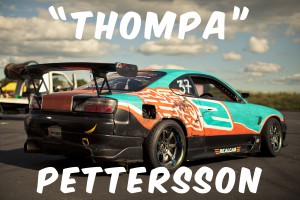 Naturally main focus was on SUPERIOR DRIFT, but having gotten to know everyone within the drifting circuit here in Sweden makes it even more interesting. We also had a few norwegian guests, and also a finnish one (very familiar) so the starting line-up was definitely as strong as it ever could have been. But back to the restlessness, because most of the runs where quite tedious and careful and you had to wait a while in between the single runs. The speaker was not properly "warmed up" either, not really getting into the context of drifting to the audience- and probably not fed direct info from judges either. So we are all in for a quite *undramatic* narration of the event. For the driving at self, there were some highlights seeing the "Big 5" in Sweden going at it. Guys like Johan Halvarsson, Limmet DrifTeam, Tokan of Raidopower and hungry veterans like Mikael Svensson and "not so innocent" newcomer Daniel Björck really set things off far from the rest of the field. Was also incredibly amazed on Andreas Janssons first run which was jaw-droppingly good in my opinion.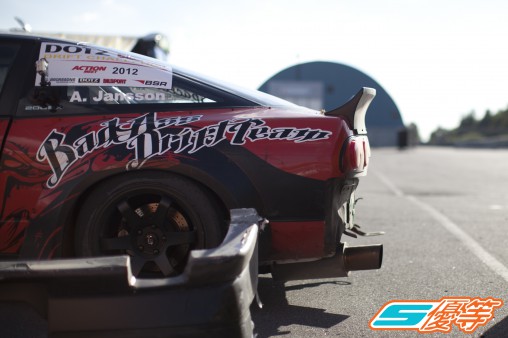 This guy has the chassis and skills, but seems to have lots of struggles on the technical side which is a shame. More cars noticed indeed were Christian Halvorssens Nissan Silvia S15 in the classic Gulf colors, a lot of rock and roll "Gatebil style" but not a very high qualification spot. Things would tell it doesn't matter much when the heat is on…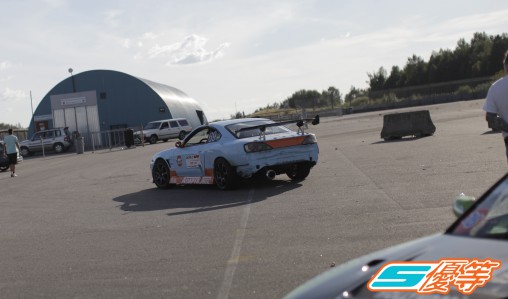 Our own boys did not do more then to add competition experience this time around. Daniel Asp struggled badly and hit heavy sand with a big thump meaning he wasn't totally nullified; but the other run was nothing to brag home with either. Gone from competition! Thompa Pettersson in the old Driftspeed Formula Drift S15 had higher hopes, but was shaky and just managed to qualify although he wasn't the only one having problems. In summary, the qualifiers were struck in a bad way by limited training and too long waiting times. That makes absolutely nobody a happy camper… The scores finally looked something like this, my subjective views don't mirror them do they: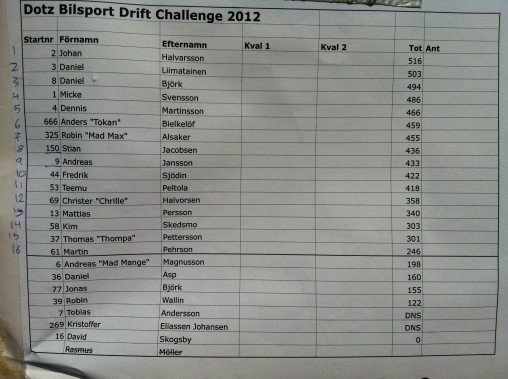 – – – – – Top 16: We'll let the pics to most of the talking here, and if you get into it you will see how the Top 16 qualifiers eventually looked: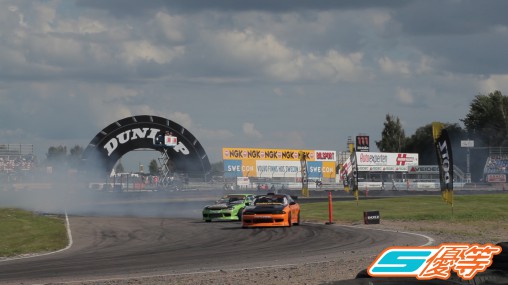 (Halvarsson vs Pehrsson: Johan Halvarsson is by default the "big dog" in any Swedish Drifting event he enters. And he barked down the S13 with R32 GT-R front pretty badly with an easy win.)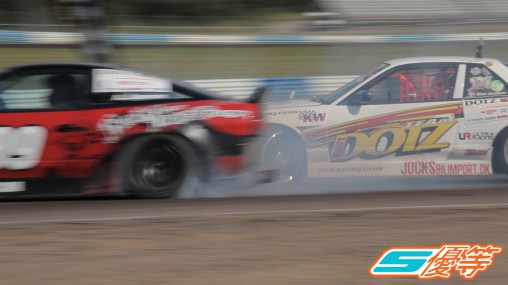 (Andreas Jansson vs Dotz Drift: Being so good in the first round, I was expecting a lot from Andreas and he had a adrenaline-filled runs with the Dotz sponsors car; but surprisingly enough got eliminated.)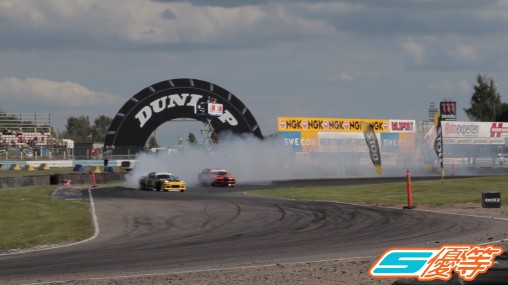 (Mikael Svensson vs 7-series BMW: Mikael Svensson had high hopes for this event, the seasoned driver for Rockstar / Team SWR made short work of the big 7-series smoking him out!)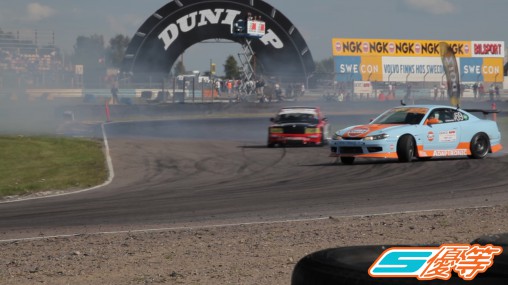 (Dennis Martinsson vs Christian Halvorssen: Dubbed by ourselves as an underdog in any event, Martinsson in the Mercedes could have been in a breakthrough here- but it was not to cialis 30 day be here as Halvorssens norwegian thunder kicked in and he chased the hell out him!)
(Limmet DrifTeam vs Superior Drift S15: A bit of a city-rivalery as Gothenburg regions Daniel "Limmet" Liimatainen took on Thompa who hails from just outside Stockholm. In short words, some dirt and unknown "boundaries crossed" in the first run; but Thompa could not handle the transition very well and ended his day in sand and without a rear bumper!).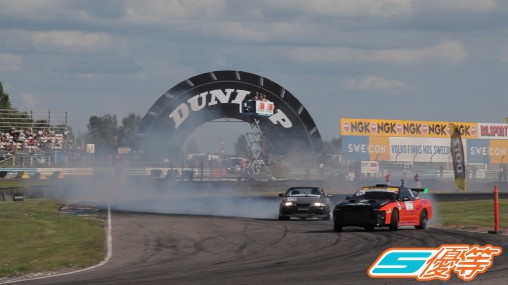 (Robin HA vs Fredrik Sjödin Heavy-hitting run just like we want it! Lots of wiiide angles and action. Shame Robin HA planted his car in the first sandbox in the second run, easy win for northerner Fredrik Sjödin.) (Björck vs unknown: Daniel Björck has showed up with his VW V8 beast and : made many drifters afraid indeed. And in perhaps the smokiest first run, followed by the most aggressive chase-run; went on to Top 8.)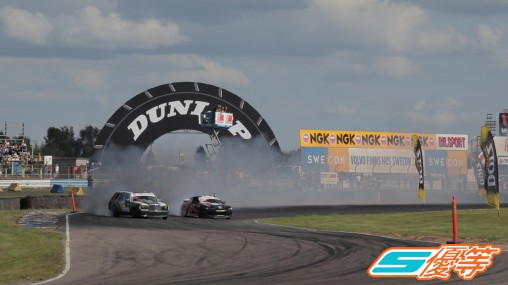 (Tokan Raidopower vs Black Smoke Racing: The most interesting run of the Top 16, with an unfortunate seed for Tokan of free viagra pills Raidopower running into the mythical beast called Black Smoke Racing. We could go a lot into detail here, but it was damn close and personally I could have given Tokan the nod for keeping more distance, but it went to "one more time". Unfortunately Tokan let himself down there and hit sand in his first run, and was probably the most disappointed of all drivers after this weekend…) – – – – – Top 8: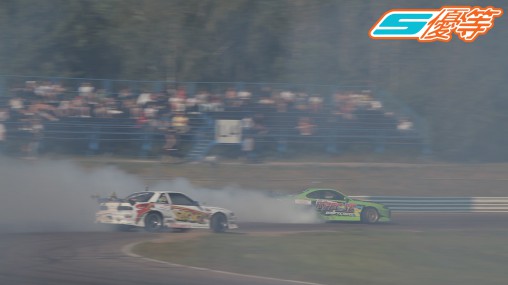 (Johan Halvarsson vs Dotz Drift: No mercy yet again shown by Johan "Hollywood" Halvarsson. Nobody chases like him in Sweden, the Dotz car was an easy snack indeed.)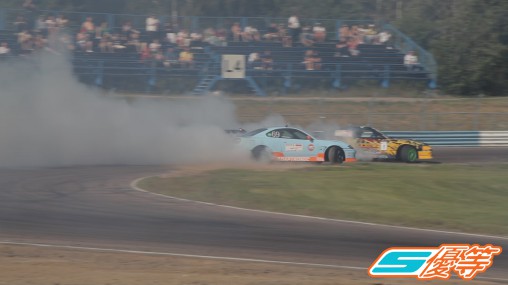 (Halvorssen vs Svensson: Christian showed fearlessness from the S15 and chased Mike really well through think smoke- and then with his well-built machine really put on a clinic in speed going deeper into this and winning us over big time as fans!)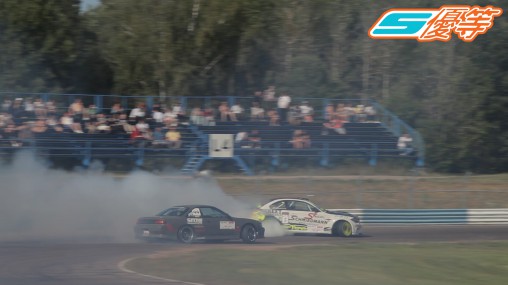 (Limmet DrifTeam vs Sjödin: Good technical, but not spectacular driving by both leading to a "OMT" (= One More Time) which was also close; but the man with the neon smiley stickers advance to the semi-finals.)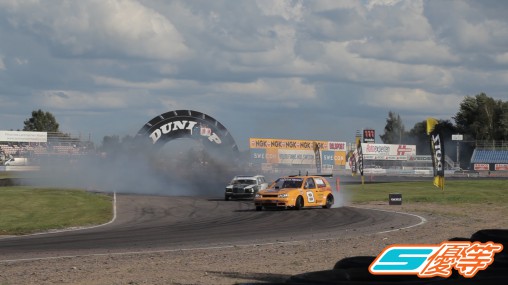 (Daniel Björck vs Black Smoke Racing: This was the only battle I felt was a let-down, as Turbo+compressor and diesel fueled taking viagra with cialis Teemu Peltola got eliminated by Daniel Björck. A bit more speed and action was my analysis of why.) Semi-finals: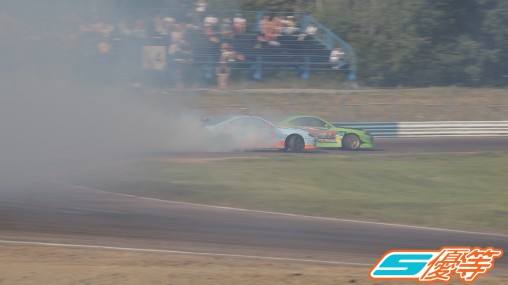 (Halvarsson vs Halvorssen: Drop me a big can of OMG (OH MY GOD!) for this battle! The similarly named and joint S15 driving nut cases did the best driving I've experience live and did it TWICE! I had really warmed up to Christian Halvorssens Gulf S15 and his incredible speed in lead runs, but he pushed "Hollywood" Halvarsson to be the true star that he is- and I can't argue with the judges giving him the win. All in all, if you were here live and saw it in person… you won. Bigtime.)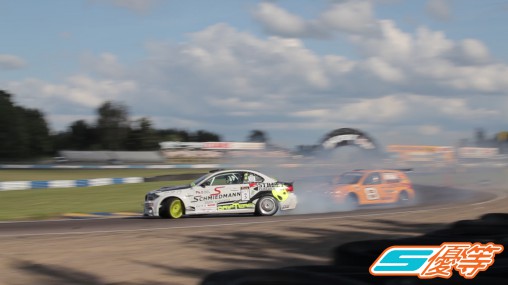 (Björck vs Limmet DrifTeam: Again with a rather unspectacular run involving Daniel Björck, he seemed clearly frustrated by Limmets pretty slow driving in the lead. But hitting a clipping-point with impact which sent the cone at my feet some 20m away did not help either. Daniel Liimatainen to the final vs "Hollywood" it was!) – – – – – Third price:
(Halvorssen vs Björck: Things got pretty heated here, Halvorssens Gatebil-like driving but with merciless accuracy was hard to handle for Daniel; who after the first run was bumped into after the finish- sparking a bit of emotions. In my opinion a perfect finish to the smokiest run of the day, controversy is good! Then in the lead, the gap was once again created which had taken Norways hope this far to finally seize a well-deserved top finish!) Final:
(Johan "Hollywood" Halvarsson vs Daniel "Limmet DrifTeam" Liimatainen: No sense in describing this final run as it seemed fueled more about emotion then skills. Johan Halvarsson took his revenge from the previous Gatebil Mantorp debacle when Daniel eliminated him- and took first place and a nice sum of 20 000:- SEK at that. Congrats!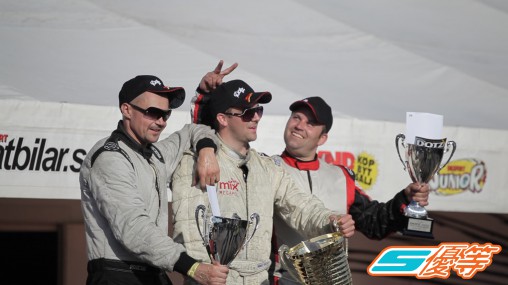 (From the left: Daniel Liimatainen, Johan Halvarsson and Christian Halvorssen.) – – – – – [nggallery id=444] We hope you true fans of drifting appreciate this elaborate race report of Dotz Drifting challenge, and you newcomers to Drifting feel satisfied too. This was in terms of driving an awesome event, but needs a lot of work to make the whole experience truly shine. Just too delayed, but we thank BILSPORT for putting it on; and think that with some work in creating flow and less interruptions legitimate cialis online this could be the big finale it deserves to be…