After getting our  Superior Drift teams debut done at TIERP DRIFT CHALLENGE, we move on to our next competition which will be a good one- BILSPORT ACTION MEET 2012 and more specifically Dotz Drift Challenge!
We were only pleased with getting it over with, and hope to do better at a much faster track. This is a meet we have been to for many years in a row, and hope to have a lot of support.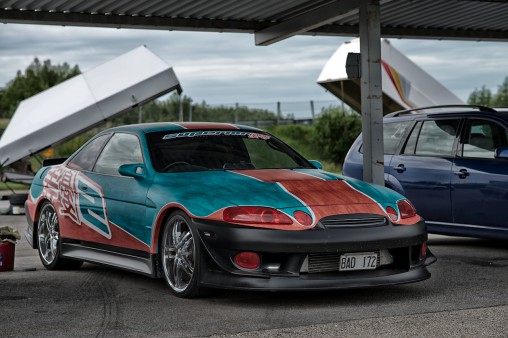 (Picture by: Steffen Nilsen of Superior Drivers Club. Team Managers car; Soarer JZZ30)
The whole family & friends of Superior are invited here, as this is the only event that features the best in Dragracing, Drifting and showcars all at one place for one day.
Throw in a little Gymkhana and you've got most bases covered in the auto-enthusiast community, as our movie from last year proves very well. Something for everyone!
What will Superior be up to at this meet then? Lets find out:
Superior-family hospitality:
Family comes first, and we intend to have a nice stand on location where friends from past, present and future are more then welcome.
Expect plenty of coffee to be served and perhaps a little snack? Our event sponsors and different benefactors wont be disappointed.
Don't be afraid to come by and say hi. All our cars from the Superior Drift team will be at your hands to take a photo in, children are extra welcome!
SUPERIOR SELECTED "Ten of the best":
We continue a tradition from most our meets we've done together with BILSPORT MAGAZINE who is our host for this meet.
The concept is simple, we pick ten cars that hit our stomach and hearts the most. Among previous winners you can find icons in the Swedish car culture scene such as Roland aka "Dub-Rolle" and Christoffer Geiros:
(Rolands awe-inspiring Corolla made our jaws drop during ELMIA CUSTOM AND MOTORSHOW 2012, and was then in full domino-effect to conquer the world with features on SPEEDHUNTERS.COM and many other big media outlets.)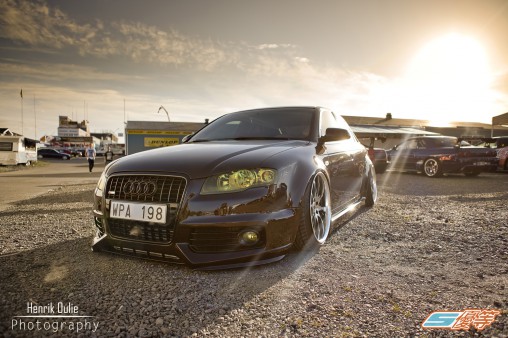 (The first ever "Ten of the best" winner was Christoffer Geiros and his simply put s i c k Audi A4 build. This was during the CUSTOM & MOTORSHOW 2011.)
As usual you can expect us to come shoot a lot of video, so we can make a new movie of this years meet. But also to have a really good time and spread positive vibes in this last (?) truly big meet of the year in Sweden.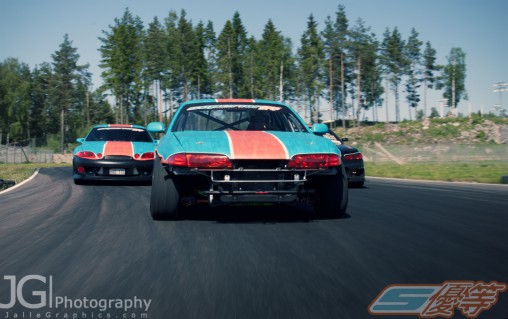 (The full squadron that is Superior Drift will be at Mantorp Park this weekend, and hope to make some noise in the 50 000:- SEK drift competition. Pic by our friend JALLEGRAPHICS!)
We would like to think BILSPORT for the continuous support, and truly appreciate them for hosting us and believing in what we do at Superior.
There will be several event sponsors and maybe a few surprises to announce as well, but keep looking at OUR FACEBOOK for the spontaneous ones while the big news drop here!