Getting back on the wagon in showing you all the beautiful SUPERIOR SELECTED photographs we captured at FRANKFURT IAA 2011 MOTOR SHOW, a "british special" with brands like Jaguar, Land Rover, Mini & Lotus to name a few!
Among these true gentleman of the car world we haven't included Aston Martin, but thats because they will get a gallery of their own. But now lets just enjoy 16 splendid pictures by Martin BILBILDER.SE Persson to enjoy while you drink your old fashioned afternoon cup of earl grey tea!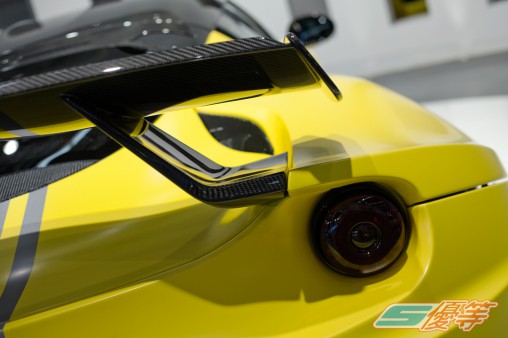 (The new Lotus Evora GTE came down like a matte yellow thunderbolt and truly stood out in proud fashion with its endless amount of pornographicly hot (!?) carbon. Its not the most original conclusion to say matte is "all the rage" right now, but picking yellow was a winning move to seperate from the rest in our opinion!)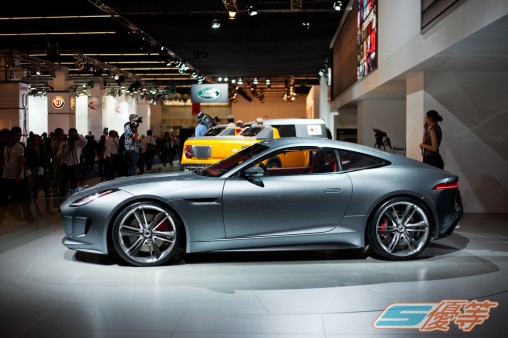 (The most common question I got coming home was expected; "what was the best car at the expo?". You wont have much succes asking me this, but when it comes to the chap behind the camera of these photos- the answer is certain when it comes to one selection only… Jaguar C-X16! We did duel a bit about our first impressions since I was expecting it to be more low-key, but as the "100 seconds of…" video will show- it won me over. Great concept!)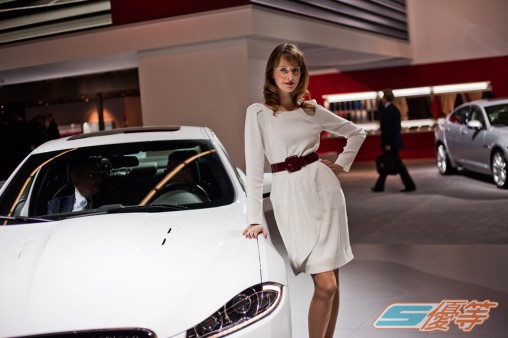 (The ladies in the Jaguar stand were as classy as the cars, not going to go "Project: Runway" on ya'll but its great to see women being… women and not just objects to showcase certain parts- often made of plastic…)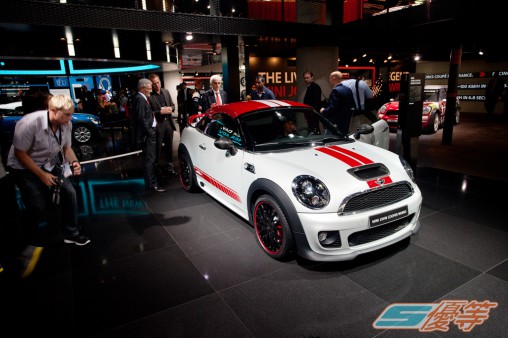 (One of the most confusing upcoming "100 secs of…" clips will be the one with the new Mini Cooper Coupé which I could not… relate to. If you just have to make a coupé of something as firmly molded as a Mini try to make it a little bigger or wider? Or am I just being jelous of them being one of the recent years winners in being a really "hip" brand or something? Quick mention of this being a "John Works edition" which is a sportier pimped up sort of model. Got it?)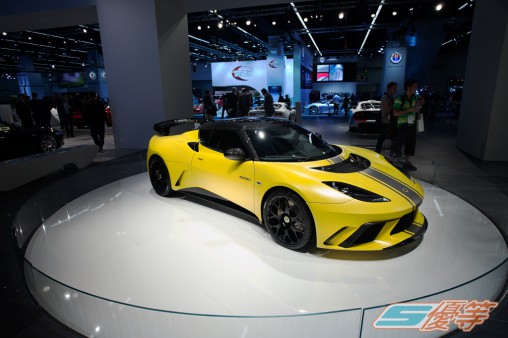 (One more really good one of the Lotus Evora GTE in all its glory, its a shame that the pricetag gets so damn high whenever you want to pass up to something like an Exige or something more exclusive then the base grade ones. If they are making a pitch to compete above a sort of "gymkhana supercar" segment they'll have to get up in size quite a lot on the cars themselves…)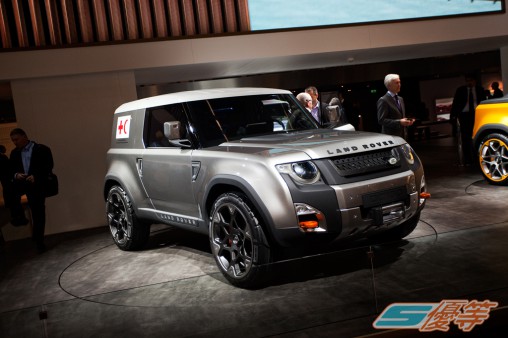 (Land Rover toughened up from the other lads in this gallery, and you got two concepts from them at this expo. They are also a brand that are sort of trying to find themselves again since Range Rover is the "younger brother in a suit" while the old school "I can handle anything" sort of attitude isn't enough to compete with dozens of cheaper brands that offer cars that do the same. A bit… ignorant to say, but honestly don't have too many opinions about them. How about you?)
[nggallery id=361]
So thats a lot of love for the british automakers and a good mix for you to enjoy. We are taking our time here making these posts count, eventhough we are tempted to just splash them out on you all without any text. Got at least one more gallery to share with you before sunday is over, and two more "100 seconds of…" which you can FOLLOW HERE GATHERED as well!
As always, dont be afraid to post a comment or two below and it would always be a good token of appreciation if you "Liked" our Facebook pages (both OURS and photographer MARTINS!).