If there is something about the Japanese sporscars that truly turns them into an addiction, its the amount of aftermarket products available. Brand like HKS, Wald, Cusco, Tein, Tomei, Defi and many more continue to offer everything you could ever desire for your car. And at TOKYO AUTO SALON 2012 (CLICK!) you can be damn certain they will display all their news.
This year has as already stated been a dramatic increase in quality for the expo overall, and you might see the beginning of a big surge for the tuning-industry altogether. With the news of the upcoming Toyota GT86 / Subaru BRZ and the Nissan GT-R being the undisputedly most impressive sportscar in the world (especially considering its price); its no wonder we get stalls packed with stuff like this one from Cusco: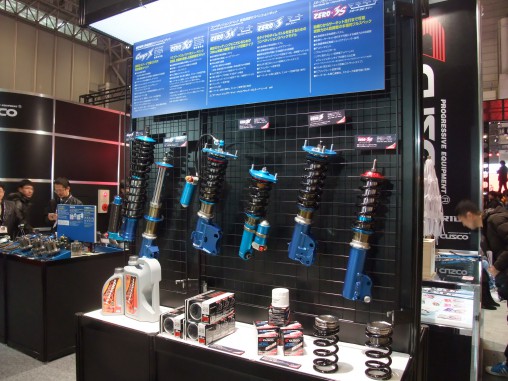 Thats a lot of high quality coil-overs right there, and every brand you can think of had a similar line-up. Feels good to know that cheap chinese replicas haven't killed the market, even though they should. At least not domestically in Japan…
Need new Defi meters? How about 20 (via REVOLT-IS):
So lets enjoy these two big galleries, and make sure you got your savings over winter and autumn ready to go. If we could carelessly take the opportunity to mention; that we can supply any parts directly from Japan for you (INQUIRIES HERE!).
[nggallery id=410] [nggallery id=412]
Big thanks to Seiji Ishikawa for providing all pics and some video. You can visit his group by clicking the banner below!