We've gotten a lot of variety in content from all our SUPERIOR SELECTED photographers that attended GATEBIL MANTORP 2012, and within that you also get a refreshing mix of "styles" each guy brings.
Rani "AUTOMOTIVE PHOTOGRAPHY" Giliana certainly has that, and it was a pleasure to have him over all weekend within the team. Among many "feature shoots" still on the editing table, these are his general samples:
– – – – –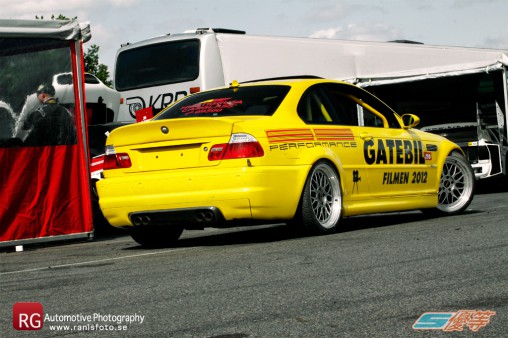 (Yellow sure is an easy color to behold,  especially when its a BMW M3 E46 that has been prepped by SS Performance who are well known for their tuning-skills on Bavarian cars. Curious to see how the Gatebil 2012 movie will hold up too…)
(Getting a totally sharp picture of a car that has been built from scratch to slide madly from side to side with lots of smoke; is easier said then done. Its even harder when your machine spends limited time on the track, as poor Olle Hällström of RAIDOPOWER MOTORSPORT was; troubleshooting his pretty unique NA-tuned LS2 powered Nissan 200SX.)
(Rich mix of car cultures indeed. This Honda S2000 with a strong lenience towards stock/OEM refined look ahead of too crazy mods; really fit our taste well- and Rani did give it a deeper shoot as well to share in the future…)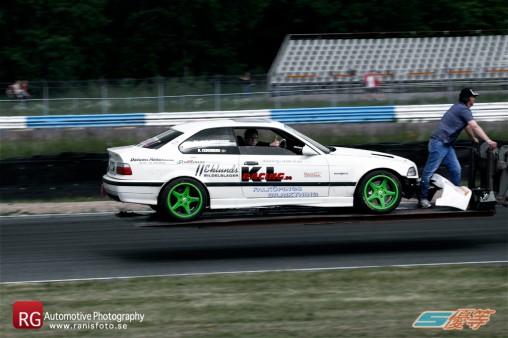 (Camp Superior guest Ragnar "Ragge" Cederberg with his BMW E36 LS2  *big* Turbo gives the grieving "thumbs up" after getting an "immediate nose job" on the front. No biggie though, as he was up and running for our "Gatebil is All in" session sunday morning!)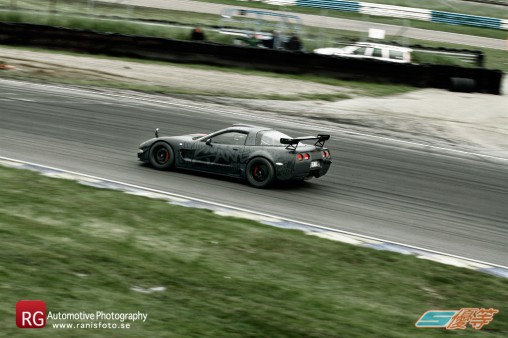 (Team Insane Racing and their… well… insane fleet of Corvettes running in the Extreme class were also in the "troubleshooting mainly" part of the crowd; but this 1000+BHP Vette will be deadly when all bugs are sorted out. Will be a joy to follow inTIMEATTACK.NU!)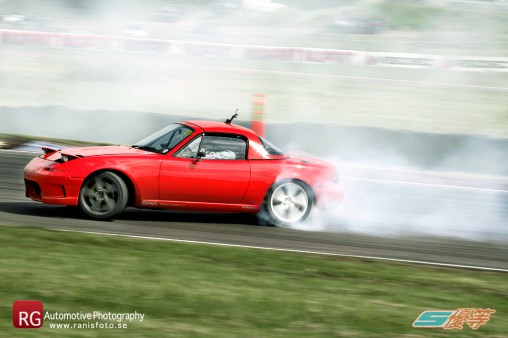 (Mazda MX-5 with a bit more HP then stock I would say. Anyone got the specs?)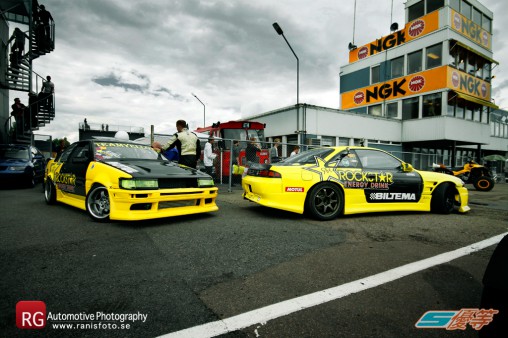 (Yellow yellow, this time a whole team of them. All very very sharp with the Nissan Silvia S14.5 being the car picked for the Gatebil All in session by them = Something to look forward to…)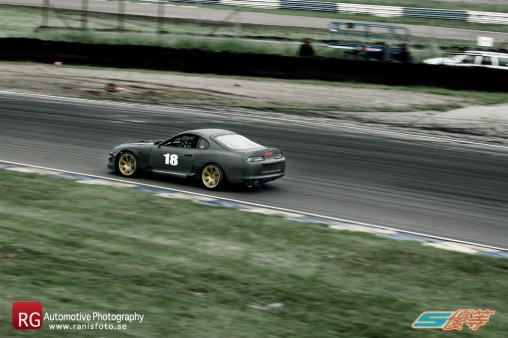 (…and for the final pic of our blogtext; this is the car that killed one of our brand new GoPro Hero II cameras we had just gotten from RAIDOPOWER MOTORSPORT. Speed kills, but it was totally worth it as the "ride along" videos of this full carbon Supra was h o t!)
– – – – –
[nggallery id=439]
Only one photographer to go after Rani, plus another part coming from JalleGraphics. Maybe a trailer of the video we shot to finish our "general coverage"…?
Always make sure to support our Selected photographers by checking out their own pages, GO HERE to click "Like" if you are a fan of Ranis work!