With just a quick appearance on saturday for our dutch friend Hjalmar "JALLEGRAPHICS" Van Hoek, I was expecting a low dose of pics added to our already big collection of GATEBIL MANTORP 2012 coverage. I was wrong.
We have two parts coming with mostly pit action, Mantorp Park has a way of looking monotone unless you dedicate lots of time on the circuit- but I believe this will be something good "in between".
– – – – –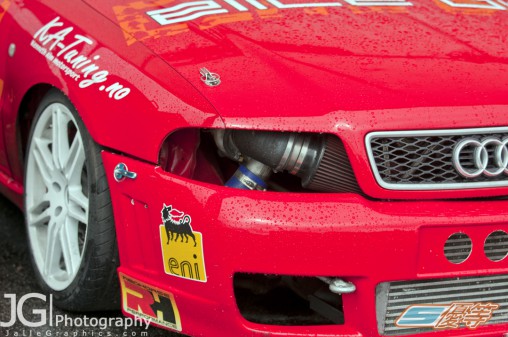 (Slammed Audi A4 with stickers and a intake kit in the headlight and an intercooler —> add +25HP or something. Or is there a deeper meaning spelled A L M to this car…?)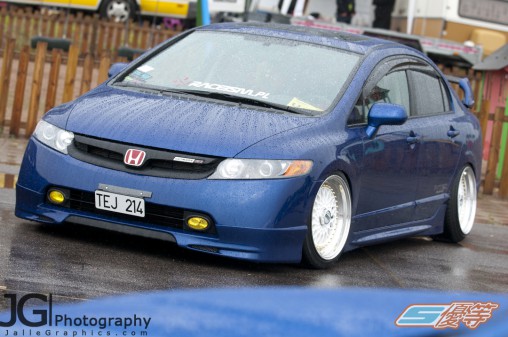 (One of the better cars in the growing Swedish stance scene, this Honda owned by "Bolek" also represented well at ELMIA EXPO 2012 at OIJOIJ SOCIETY.)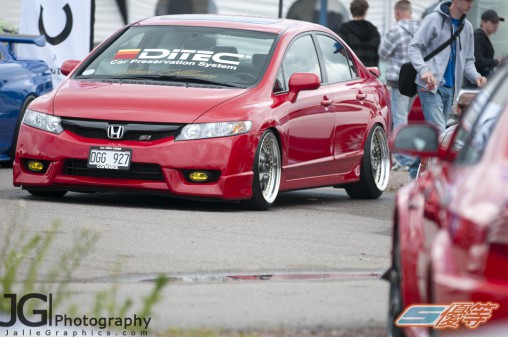 (More equally good Honda love, which one compared to Boleks above one is your favorite?)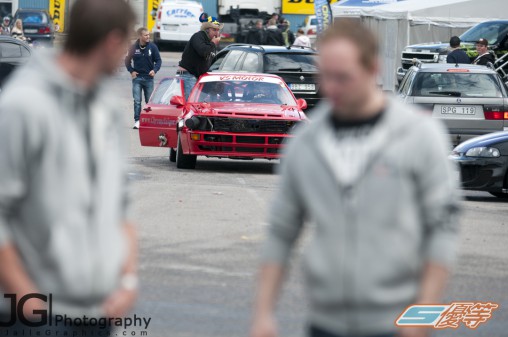 (Nicklas Björck is a character in the Audi 5-cylinder scene and always brings an entourage of quirky people. Read on…)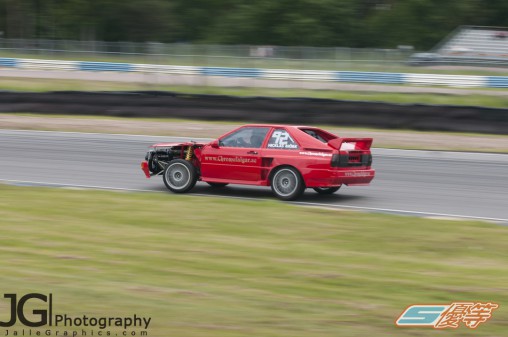 (…there will be funny moments to show as we captured him ignore black flag 4-5 times when his front part started to hang loose during the Extreme race. Despite the reason for being flagged being pretty obvious, he was still extremely pissed about it. All caught on tape too as I said.)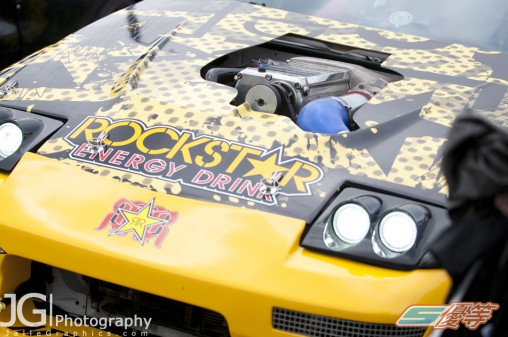 (Mikael "Wunderbaum" Svensson is good at "blowing", which he proudly displays on his Rockstar sponsored Nissan 200SX with LS2 V8.)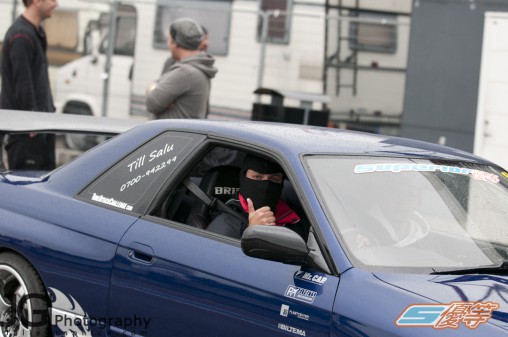 (Our buddy and Camp: Superior mainstay Daniel "Danny the detailer" Karlsson at his part-time job as a Skyline R32 GT-R driving Ninja!)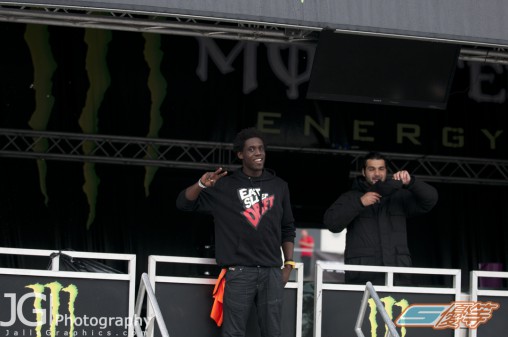 (Team Driftmonkey had invited Luke Wilson of  ZERO MEDIA over to shoot their shit at the event. Cool to see fellow filmmakers in person, turned out to be a big RX-7 fan as well which we like!)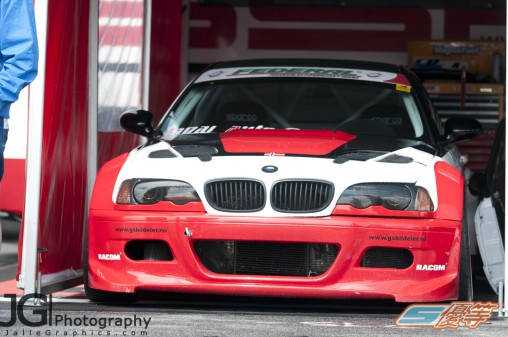 (The practically only car we really regret did not participate in the Gatebil All in 2012 movie we shot at the event. Good thing there were 11 (!) other sick cars that did run though…)
– – – – –
[nggallery id=437]
Saving the second part for tomorrow, time to do some work for TIMEATTACK.NU that has its premiere in 5 short days.
Know this is a nagging habit, but if you "Like" the pics then check out JALLEGRAPHICS FACEBOOK and the same with OURS!