When I recently went to Norway to sign longtime dynamic soundboard Daniel Hovdahl aka O'SNAP as a part of SUPERIOR MEDIA, I got a "two for one bargain" with another young photographer who often tagged along whenever they went to events.
This norwegian gentleman's name is HENRIK OULIE (FB FANPAGE) and this is what he was up to at GATEBIL MANTORP 2012 "just having fun" with the camera. Enjoy!
– – – – –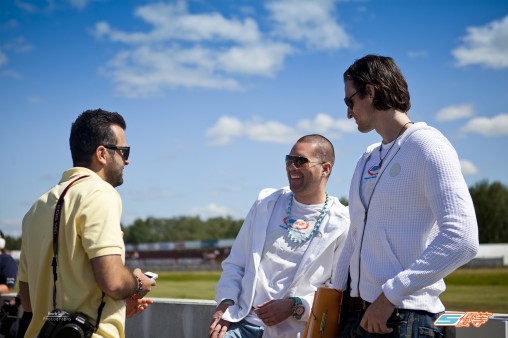 (We open this up with some some crew love. Rani Giliana to the left was one of the "weekender" photographers while the fresh dude in the middle Pierre SIR_PIERRE Ingelsgård was making everyone happy in the Superior Drivers Club. The guy on the right of things in the gay shirt… just ignore him.)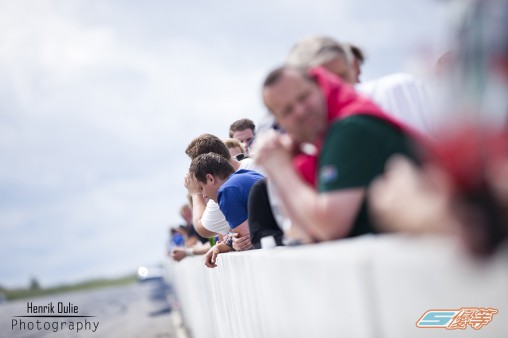 (One of the most entertaining things about Gatebil at Mantorp is being able to see the carnage up close from this start – finish wall. But not anymore! Some members of the press there decided to ban people from there, so they could take better pics. Big mistake IMO, not the only one either…)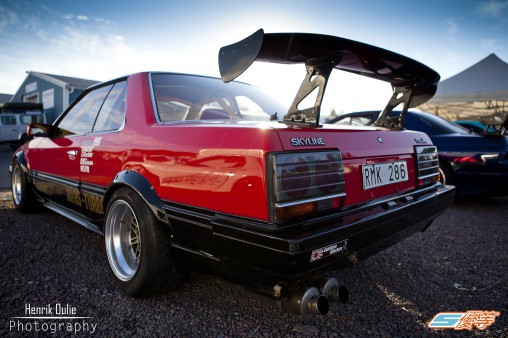 (Our DR30 Skyline has gotten praise left and right but… Isn't it "charmingly ugly" from certain angles as well? BTW, check out the latest issue of Banzai Magazine!)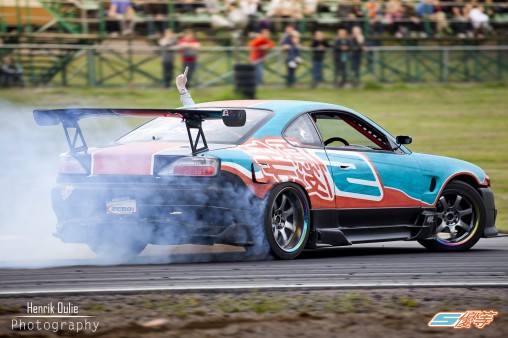 (The Superior Drift S15 owned by Thompa Pettersson was making some noise all weekend even though it was just practicing. Credit to "Thompa" who finally seems to have cooled off a bit since buying a ex-Formula Drift car and is now working more relaxed trying to improve his driving.)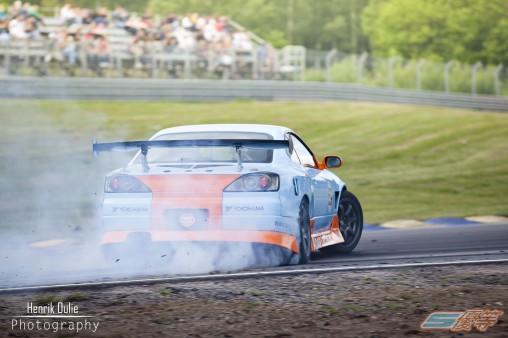 (…there is a reason this Gulf designed S15 from Norway follows a pic of our own livery. We are flattered when people say we have similar style to the classic brand, but yeah- obviously something completely different when side by side.)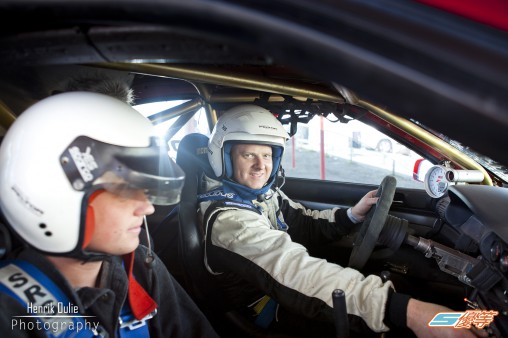 (The face of a madman!?! Um… Looks like the nicest guy in the world? Would you be surprised if I said this could be one of the worlds most fierce tire slayers with his 4WD Audi…?)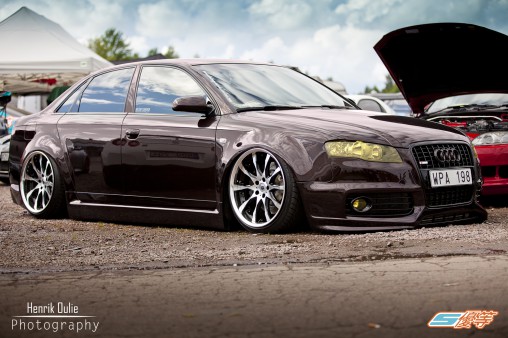 (One of our specially invited guests for the weekend in our camp was the King of the Swedish VIP scene: Christoffer Geiros. Obviously, this is the worlds most easy car to take stunning pics of!)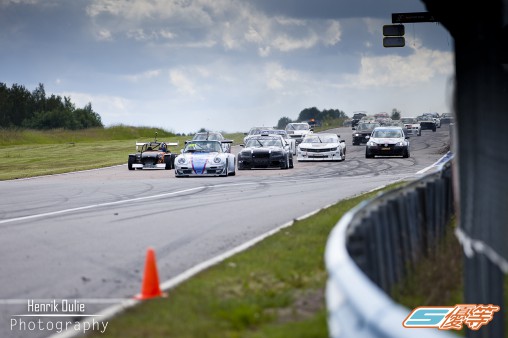 (I know people rage on about a Formula one start being a thing to experience before you die, but I don't think Gatebil Extreme and their road race comes that far away either in terms of orgasmic engine experiences.)
(We were filming. A lot. And it really takes a team effort to do it. Here you can see David Johansson doing all the easy work while I do the excrugiating effort to just point and say what to shoot. Life as manager of the Superior brand is tough indeed…)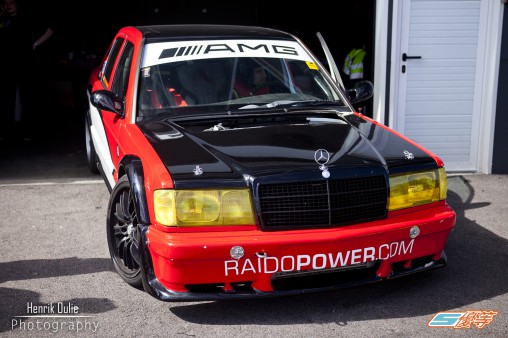 (Here is a guy who has grown on me ever since he while being interviewed by me said in my face "everything Japanese is crap". Since I have spend most of my adult life importing these cars, I found it quite funny- but pretty sure he meant no harm and with a generally nice attitude and drifting skills to match… Well its east to just like Dennis Martinsson. Bonus points for giving me a wild ride in a Golf cart one late evening too!)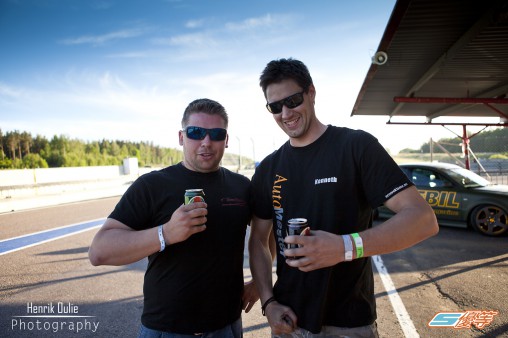 (Final blogpic is that of Kenneth Groth who is always taking good care of Henrik and Daniel Hovdahl during events. Also someone who will lead the frontier when Drifting as a sport starts growing bigger, very well spoken and with a "no whining" attitude. Something many Swedish drifters could learn from. Chap next to him is Stian Sörlie who is a prominent GT-class racer himself…)
– – – –
[nggallery id=434]
Almost one week from the start of the event we are just getting into the "after talk" spirit here in the Superior-blog. Also like to thank GATEBIL EVENTS for having us here.
Tomorrow we'll have Part II up of HENRIK OULIE MEDIA (CLICK!) pics, and we urge you to check out OUR OWN FACEBOOK for everything in-between until then!