This will be a unique occasion when an at first appearence; pretty plain but still pleasantly modified Saab 9-3 sportwagon will make it to one of our ELMIA EXPO 2012 "Ten of the best" list.
We intend to use this list as our own unique and free-flowing way to express what we "Like", no formal rules or elaborate explanations.
For for this Saab 9-3 sportwagon aka "SWIPER" we wont need to, as this is the definition of awesomeness and insane (streetable) builds: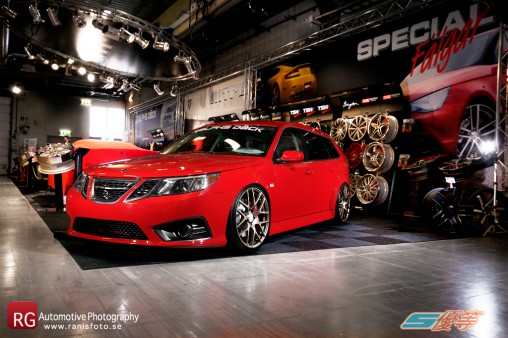 Oh yeah, you still dont get why this is #10 on the list despite it being a damn nice Saab with some premium work done to it…?
Lets show you exactly why we couldn't resist bringing this Sleeper-beast into the mix: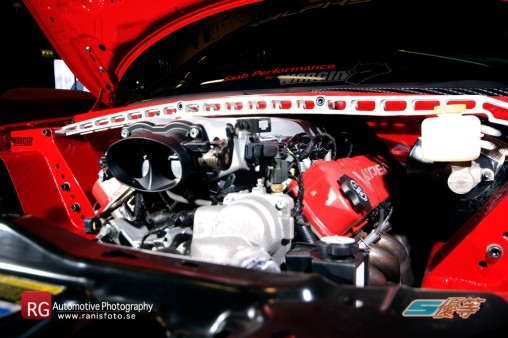 Yes, that is a Dodge Viper V10 engine tucked into the car, although it still looks like its not entirely ready to drive. Just for fun, we are including a small clip from when the naked Viper-chassis was driveable:

I have no doubt though that Wargia AB who have done many insane build before, will get this ready for the season. So we congratulate them and owner "Zacco-Pelle" for making the list!
The "Ten of the best" list with SUPERIOR SELECTED photos taken by Rani "RANISFOTO.SE" Giliana with support from Martin "BILBILDER.SE" Persson will continue later today!