We have to take the occasion to give our blog-readers our most heart-warming and sincere wishes; that you will have an awesome and cozy christmas holiday!
We were blessed with a really nice official christmas card for this year, as Martin BILBILDER.SE Perssons snapshot of the Skyline DR30 we imported just before the season was over- got some "photoshop-pimping" done by Norwegian wizz-kid Daniel Hovdahl (many thanks for the last minute help!)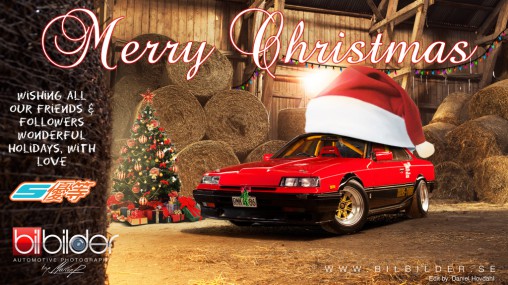 (Click to get in full resolution!)
We might as well throw in last years card as well, which had an entirely different theme. A bit more aggression to it, pic taken by "Chucky" and edit by "Golicphoto":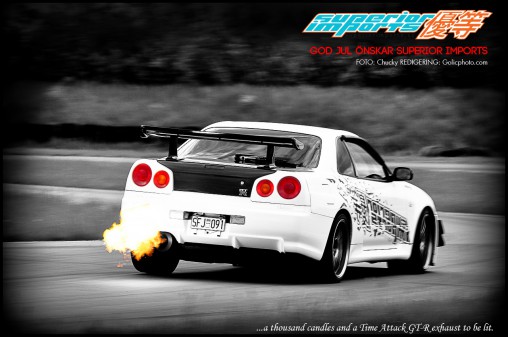 We can take the occasion to reveal that to end this year and start the next one, we will keep the blog busy by letting all regular SUPERIOR SELECTED photographers pic their favorite shots from the season.
Some have also taken the chance to express a little bit personal opinions on the year that passed, and Iam sure the Superior-blog will be in full form thanks to their contributions. I will make a closer statement on how this will go down tomorrow evening.
Hope everyone are really full of delicious christmas food at the moment, and that you are chilling with your favorite sort of tasty alcohol (might open myself something sweet too now that I think of it…)
Thanks for all the support so far, we are blessed to have so many loyal readers each day even though work on next years big upgrades is priority #1 at the moment!