We got another mixed one coming here, with some news from the United States of America bringing it with Corvette, new Ford Focus ST and new Jeep Grand Cherokee among others at the FRANKFURT 2011 IAA MOTORSHOW!
The general consceous between me and Martin BILBILDER.SE Persson who shot these, was that there honestly werent't much new on the western front of the world. But as with ze french we wanted to give a glimpse of them anyway. There were a few homeruns made afterall…?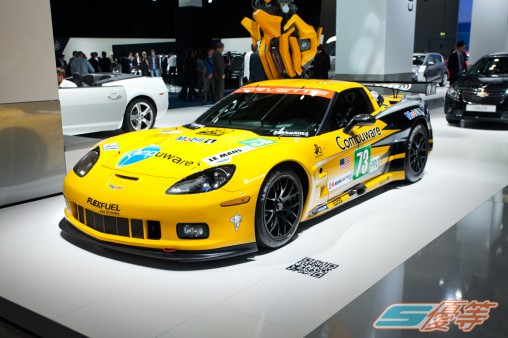 (I know ya'll clicked this after reading about Corvette, but sorry to dissapoint you- there is nothing new to share here while we await some more news about the next C7 generation of the worlds most (?) historic sportscar. They did bring a C6-R racecar and also their top dog from factory in the ZR-1… But thats like stated nothing new. Is a wild thought about Corvette doing more then one type of car too rad…?)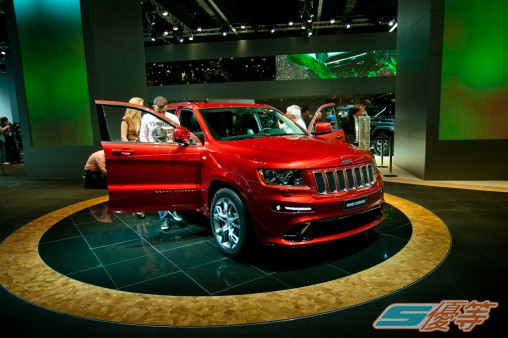 (Here is the new Jeep Grand Cherokee and guess what, its a damn nice car which has done a succesful jump to its next generation! How can you say anything else now that Maserati will base their upcoming SUV on this car? It was too bad Martin could not get a shot of the ladies that you could often see stand next to this car as they were pretty exotic… but this was a car-blog, right? Moving on!)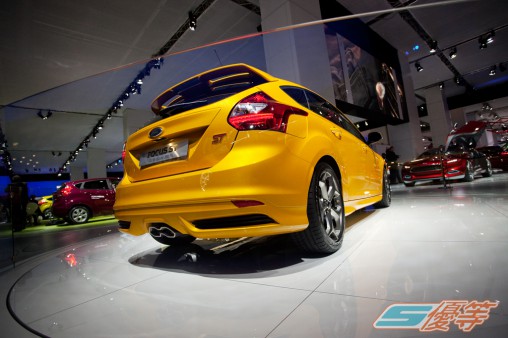 (Ford were pretty aggressive at the expo with several sportier models being showcased, among them this Focus ST which we hope will prove to be a good car to lure "newer generations" of tuning-freaks into the world. We've see what the Mazda 3 MPS has done, and Iam sure if this is anything near Fords final release for the ST it will be a huge succes…)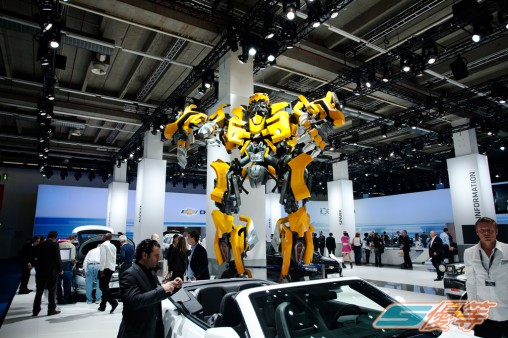 (No love for the Transformer named "Bumblebee"? He was according to Martin not getting much attention, and you could almost spot a robotic tear of diesel coming of his eye. Now honestly, lets not get silly- but perhaps its not a truly catchy idea to bring a giant robot to a car expo? Maybe the kids will love it during the normal day of the Motor show.)
[nggallery id=358]
Have to move on quickly from here, but keeping an eye out on all the GALLERIES WE'VE DONE SO FAR it seems like the winners at the moment are the British automakers in terms of interesting things to blog about? Looking at all the "100 SECONDS OF…" VIDEOCLIPS I tend to lean more towards the Italian ones. What do you like best so far?
The march continues, we know this is just a mad amount of posts coming out- but how about saving some for later if you feel its too much? As always very appreciative of your comments; bring it! 🙂