In a sad, sad way; this is among the last SELECTED GALLERIES by Martin BILBILDER.SE Persson from the gigantic FRANKFURT IAA 2011 EXPO. We had a real good time there, and I hope it shows in all his pictures plus the 30+ or so VIDEOCLIPS we did there.
But its also a relief to publish it all, and give you the "goods" so we can move onto other events- there is a dozen of other we have media from; especially video. So lets give you a mix of Porsche 911, Bentley Continental GTC and some different Italian brands to finish it off!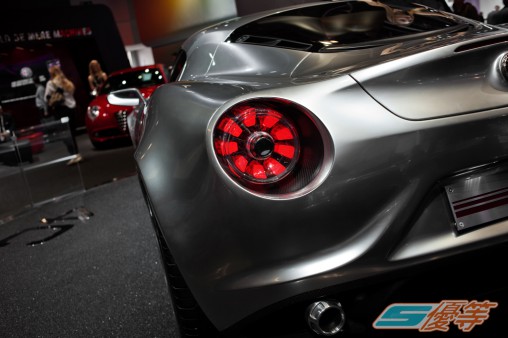 (This beautiful rear light belongs to the Alfa Romeo 4C concept which among several wonderful details had a really unique "metal" finish to it. There are few brands who can do so many curves and lines on one car and make it work; this concept solidifies Alfas spot as one of the estheticly best out there…)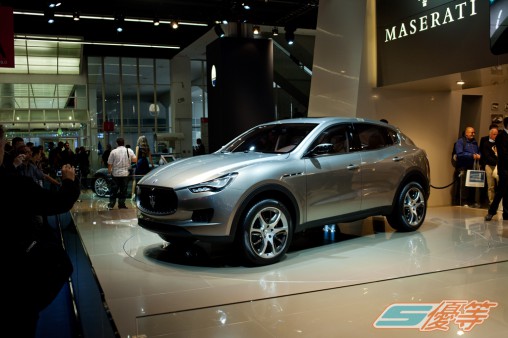 (Nope, this is not a faceliften Porsche Caynenne. Its not a Jeep Grand Cherokee concept either, although there is a base of one hiding under there somewhere. This is actually the Maserati Kubang which is a daring move for the classic automaker to make. Being a fan of Italian design I do not object to it, but I do hope the ride height is possible to adjust for those few occasions *actually 99% of the time you use your car* that you are not out in the wild driving!)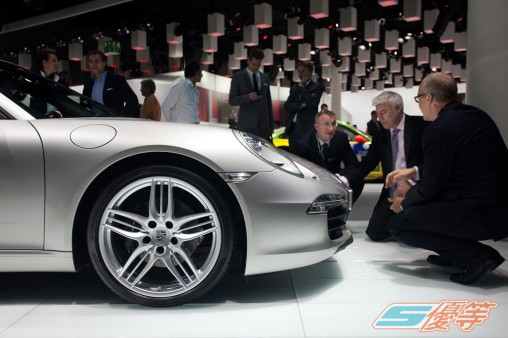 (I think in hindsight Porsche realised that their 996 generation was a step in the wrong direction for them. Now that the 991 generation is a refinement of the previous, we know "flattened out" front lights is not the sh*t.)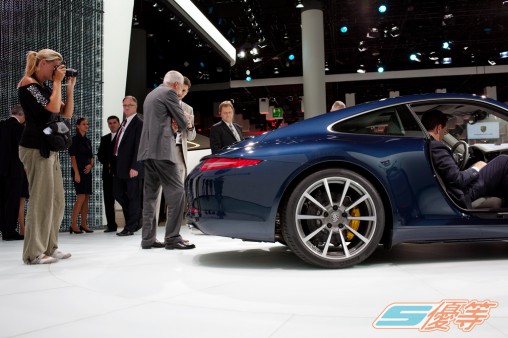 (Moving on to the rear of the new Porsche 911 there have been some niced "slimming action" to the lights! I think its pretty useless to describe how fell the lines of a Porsche flow, their work for the past decades does that far too well…)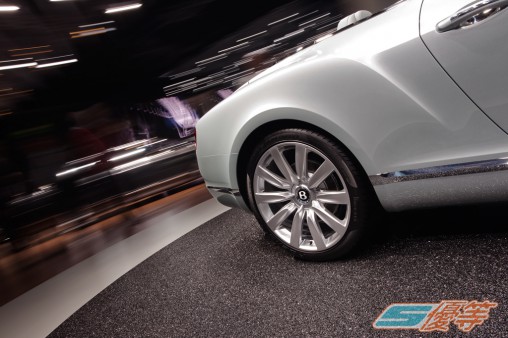 (This pic reminds me of an old Kylie Minogue song and I think you can take a guess which car had our world "spinning around" by the chopped roof and big B in the center of the wheel…)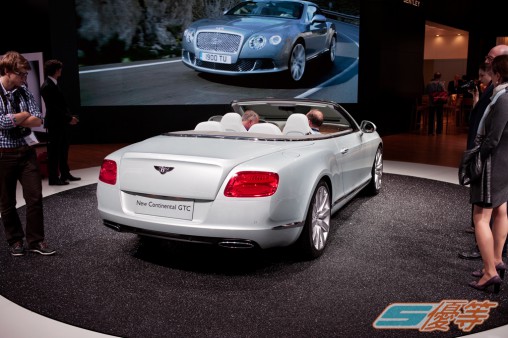 (…following the above picture, its indeed the new Bentley Continental GTC. Being a huge car close to 2500kg it still looks sleeker and more gracious then most of its competition. Running a big W12 engine will probably give it performance to match that look as well. Just a splendid car in every sense!)
[nggallery id=368]
[nggallery id=376]
Several deep bows later, we can only thank Martin for his contributions down at this expo, looking forward to some of Rani Gilianas work as well which will put us on the finishline for this!
Got any favourites? Let us know, and be sure to join the action in our FACEBOOK GROUP as well! 🙂