Time to finish it with that little expo called FRANKFURT IAA 2011, just a few galleries left and a handfull or two of VIDEOCLIPS from me- and then a lot of what I would like to call "bonus material" from Team B = Pierre and Rani.
After that, top priority will be on the SUPERIOR MEDIA movies we have stocked up material for during the summer, but instead of diverting from the subject; lets enjoy another gallery from Martin "BILBILDER.SE" Persson which is a healthy mix of brands like Bugatti, Volvo, Porsche & Bentley: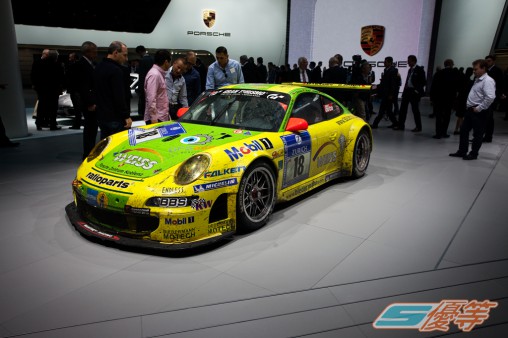 (If you have followed all the blogging from FRANKFURT IAA, you've noticed that we more then once stated that racecars are definately not a priority here. But the rare one still made an impression, this GT3 RSR was probably the dirtiest and in by far worst condition- but that did not harm its natural rough aura at all.)
(The leader of Team B, SIR_PIERRE noticed the same car and how easy it was to turn one of the most premium of all supercars like the Bugatti Veyron into such a… dull thing? Normally classical red is racy and extravagant, but here it looked sort of cheap and tacky- especially the wheels!)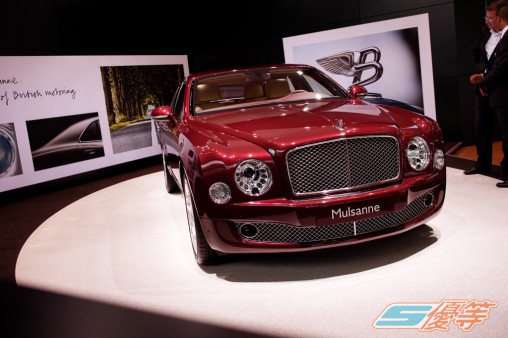 (The mega in size and classiness Bentley Mulsanne was proudly representing the UK in this classic wine red colour. You can almost smell the noble scent of really fine London Earl grey tea and newly baked cookies from Harrods. And yes, I do have a friend in the english capitol that promised to bring me home both of those things…)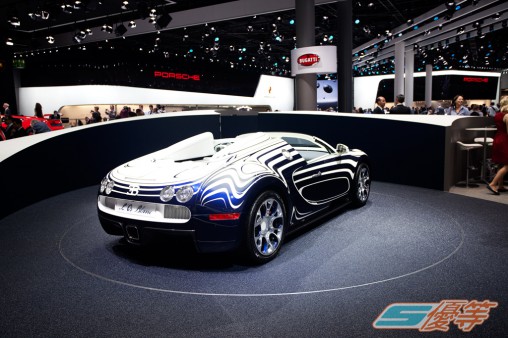 (Yeah, one more Bugatti and even more negativity. I usually dont comment on things I dont find interesting but… This is from a sad way my chance to ask anyone. What the hell were they thinking with this complex pinstripe design?? Reminds of some interior furniture in a hipster gym or something…)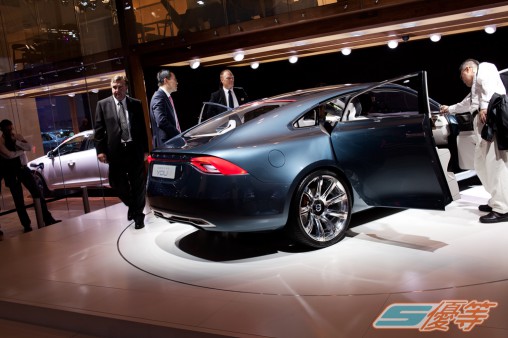 (Volvo certainly brought their A-game to the expo, and this luxury-concept actually did a little bit of sense speaking to one of the developers behind it. Their thought was "Scandinavian minimalistic and pure design", and while the exterior is certainly fitting the bill handsomly- it was the interior which was *bang* spot on in our opinion. Worth the extra googling!)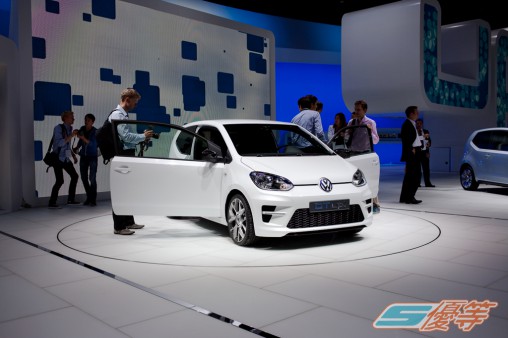 (VolksWagen were furiously promoting their VW UP model that they want to take over the world with by fitting into a unique (?) class just below the Golf but a small step up from the old Lupo. Apart from plenty of staff members dressed as scientists there was a bunch of hip patterns breaking out in the stale white majority of their stall. Creepy in a hip way!)
[nggallery id=365]
Of the remaining goodness we have Aston Martin with their stacked presence and a few minor ones like Bentley GTC vs The new Porsche 911 and also some Italian flavours to round things of. Martin was a really busy son of a #¤%#… at FRANKFURT! 😀
Now that we are getting closer to the end of the expo round-up, have you like what you've seen? Its just an awful lot to cover, but we really digged the mix of stuff there… Comment below!