***IN SWEDISH***

Ronny Thomasson aka Mr. JAMEDIA.NU is another success story of the barely one year old SUPERIOR SELECTED photographer team. He slipped into our realms during ELMIA 2011 EXPO where he impromptu tagged along to give the former (crappy) Fast & Furious replica cars a run for their money, and the pics he took just in that short while really impressed us.
Seeing his editing technique is different from the other members of the team, and that he has a passion above other for the sport of drifting, he has become a key piece of our puzzle this season- and has many galleries that prove his worth. This post is more of a personal reflection over the passed year, with some "thanks to" and more pics with a story rather then just the "best" ones.
I will make sure his best work will be featured in my own summary of all the guys work, but Iam sure we can appreciate something a bit more laid back as this post as well. Make sure to visit JAMEDIAS FACEBOOK and tell him if you like his work!
– – – – –
Året 2011 och JAMedia's personliga moments – kort-kort sammanfattning:
Min säsong började nog den 5:e Mars då jag hjälpte Kalle Uhr (känd familjemedlem från Nordic Uhr) att provköra sin vässade Opel med SAAB-motor. Detta skedde på den flygraka som här nere i söder är mer än välkänd inom drifting; Bivaröd.
Bivaröd… Denna plats är ständigt återkommande för mig och det är även en plats som varit en stark grogrund för driftingen nere i söder. Bivaröd är ett nav helt klart värt att lägga på minnet vilket bevisats gång på gång bara genom att se vem det är som kommer på "besök". Förutom de sydsvenska förarna så har träningar och tävlingar haft besökare från bl.a. Sala (55+ mil bort!) och Danmark (17+ mil bort!). Imponerande. Inte minst för att det visar att det finns ett enormt behov av bra platser att "köra av sig" på.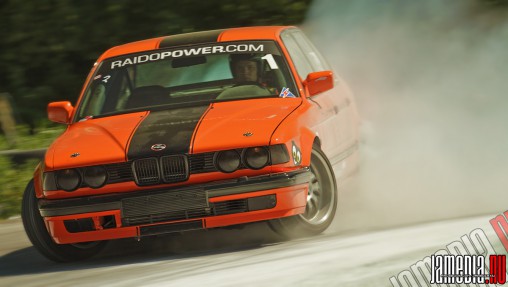 Jag har vidare fått ta del av en nysatsning av driftträningar på Sturup Raceway, som hålls i Svedala MK's regi. En lagom anorlunda yta att öva på. Detta har lockat, förutom de galna danskarna återigen, en hel del nybörjare. Vi får hoppas att ett frö planterats i deras intresse för sporten så vi får se dem återkomma.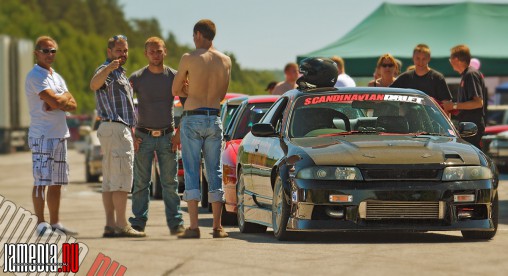 Det har blivit fotografering på allehanda platser under året. Ljungbyheds flygfält, Knutstorp, Mantorp, Danmark & Norge. Mantorps ActionMeet och Gatebil evenemang var oerhört intressanta och givande rent socialt.
En hel del affärer klarades upp mellan mig och… ja, jag ska inte gå in på namn, men en par ökända förare och team. Uppskattning är alltid trevligt!
Den i särklass största favoriten för året är dock Norges Gatebil Rudskogen! Fantastisk bana, fantastiska fordon, underbara människor och trevligt sällskap gjorde detta till tre dagar jag sent glömmer.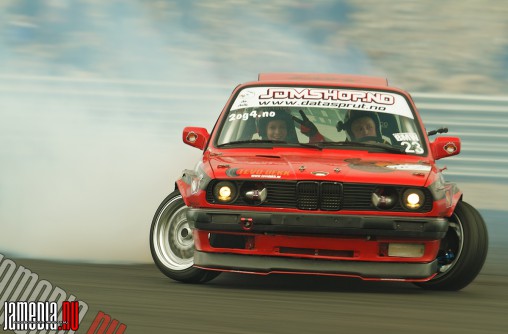 Summa summarum: Driftingen tar sig. Jag ser som intresserad och engagerad en utveckling som är väldigt trevlig. Jag har träffat genuint intresserat folk som jag tror kan tillföra sporten en hel del. Jag har haft ett underbart år, proffessionellt som personligt, och ser redan nu att 2012 kommer att bli ännu bättre!

– – – – –
Jag vill tacka en uppsjö med personer för ett trevligt 2011. Av utrymmesskäl nämner jag bara de som betytt mest vilket äro;
"Bakom kullisserna folk":
Mikael "Superior Imports" Jarosinski. Mannen som ständigt(privat) håller sig i bakgrunden men som en joker presenterar det ena efter det andra. Intressant person, inte enbart affärsmässigt utan även intellektuellt. Superior Imports blogg och dess Selected-grupp är… låt oss säga… något att hålla koll på i framtiden…
Till denna grupp finns även otalet svenska fotografer/filmare som David, Talvis, Rani och Jalle (med flera!) vars arbete ständigt väcker mitt intresse.
"Bakom kullisserna folk" II:
Alla spindlar i nätet som får ta mycket skit. Joachim Englesson, Martin Baeck, Nicklas "Nicke" Andersson (HLMK), Mikael Hammarström (Mantorp Park), Andreas "Raidopower" Hedström och ett otal danska och norska motsvarigheter.
Förare:
Michel "Team Pony Drift" Rayes, för att ha visat stort hjärta på mer än ett sätt under året. Här ingår proffs, affärsmän, visionärer och en goda vänner. Inkluderar ett gäng förare och engagerade som Robert "LabanDRFT" Andersson, Danny Wiik, Rasmus & Marcus "Team Pony Drift" Möller, Pacman, Morgan, Wressmark, m.fl.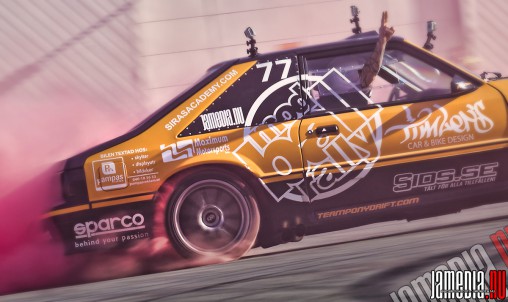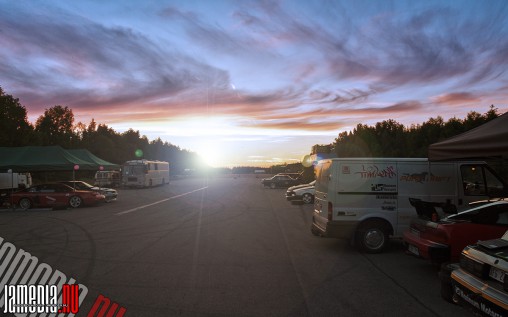 Ni är fler och ni som känner mig VET att jag är tacksam. Vi ses 2012!
// Ronny "JAMedia" Thomasson
– – – – –
It will be all my pleasure to share some of his pics taken during the season at OUR FACEBOOK before I make my own personal selections. Gotto give Ronny an extra warm "thank you" for his laid back yet extreme passion for grassroots-drifting. If everyone had the same agenda as himself and many in his close friendship circle, the sport would flourish very fast.
Still remains to see what we all can do together for drifting in Sweden, there is a lot of interest and hopefully quickly rewarding work to be done for those that really want it. With that being said, Ronny is one of the personal reasons for our (upcoming) ships setting sail within this part of the car culture scene. Going to be an exciting 2012 season for sure…
I really hope people have the courtesy to visit JAMEDIAS FACEBOOK, and if you like his work- give a simple "Like". I know for sure every member of the SELECTED TEAM really appreciated it…